I Became a Science Fiction Fan at Exactly the Right Time: The Sixties
I Became a Science Fiction Fan at Exactly the Right Time: The Sixties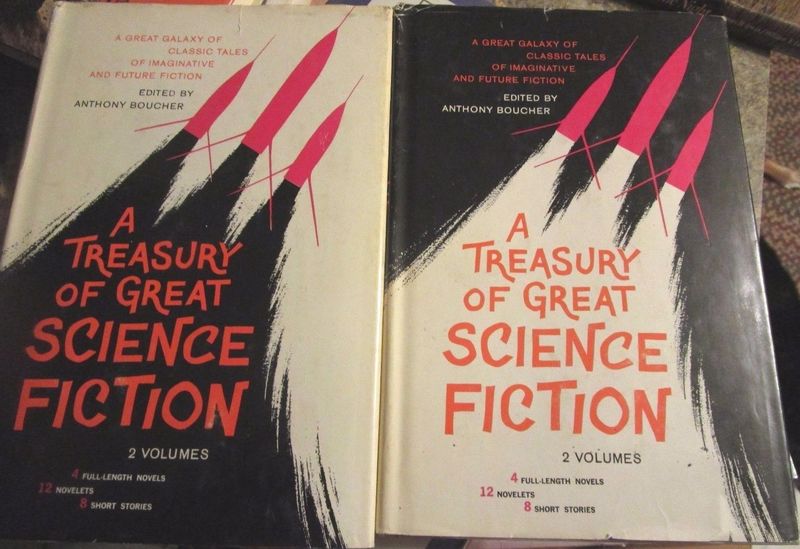 I'm convinced I became a science fiction fan at exactly the right time, the 60s. That was just long enough ago that there was so little science fiction (compared to now), that a young fan had to read the "classics" because there wasn't the flood of new stuff appearing each month.
I don't know how, exactly, I started reading E.E. Doc Smith, for example. His books originally appeared in the 30s and 40s. I bought the Skylark and Lensmen books in paperback, though, so they were still being reprinted. I read all of Edgar Rice Burroughs, also a writer who started in the early 1900s. Both the Tarzan and Barsoom stories started in 1912. Yet in the early 60s, the books were still coming out in reprints (with really cool covers).
I read H.G. Wells and Jules Verne because they were among the relatively few science fiction choices in our public library. At this time, I read science fiction exclusively. I read Edgar Allan Poe, Ambrose Bierce and Sir Arthur Conan Doyle because they scratched the science fiction itch without always exactly being science fiction. I didn't discover H. Rider Haggard and Robert E. Howard until later. I also joined the Science Fiction Book Club in the 60s. One of my first purchases was the double-volume A Treasury of Great Science Fiction, edited by Anthony Boucher and published in 1959 (I bought it because it counted as a single choice–I think it's possible that part of my love for short fiction started with that awesome collection).
Of course, I cut my teeth on Heinlein, Asimov, Clarke, Le Guin, and Silverberg, because that was what was available. Zenna Henderson started publishing in the sixties. Her "The People" stories changed the trajectory of my life.
Being a fan starting in the 60s means that I was there for so many of the significant moments in science fiction. I read Harlan Ellison's Dangerous Visions, David Brin's Sundiver and Connie Willis's Lincoln's Dreams along with a ton of other influential and now classic works, when they came out in the 60s, 70s and 80s. I read The Moon is a Harsh Mistress the month it came out. And I was in the theater the opening week for The Time Machine, 2001 a Space Odyssey, Planet of the Apes, Mad Max, Star Wars, and a bunch of others. Late night television (and Saturday morning too, sometimes) played the great, and not so great, science fiction of the 50s, so I also saw The Day the Earth Stood Still, When Worlds Collide, Them, Forbidden Planet, War of the Worlds, all the Godzilla movies, and a host of others at a time in my life when they could still shape my life.
I read on Facebook today about how young science fiction fans often have no sense of the field's history. This is true! But to have that kind of breadth, a young fan today would have to become a scholar of science fiction. I don't think that would be the same at all as having lived through it.
I don't claim anything like the encyclopedic knowledge of the history of science fiction that people like Gardner Dozois, Gordon Van Gelder and many other folks who not only lived through a great deal of science fiction's explosive years, but also shaped it. However I am glad that I was there to see it happen.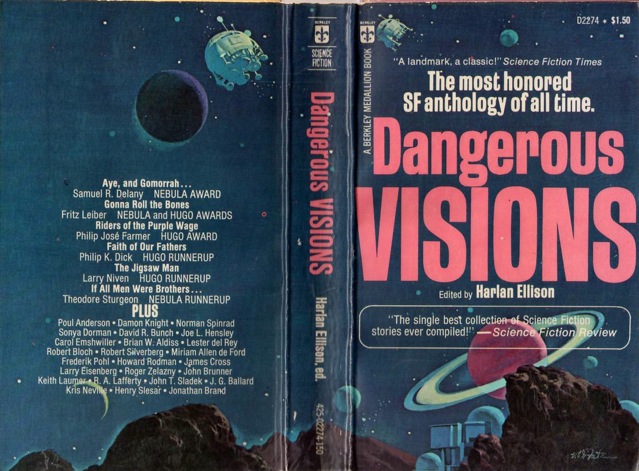 The 60s was a great place to start as a fan.
---
James Van Pelt's short fiction has been published in Talebones, Realms of Fantasy, Analog, Asimov's, Weird Tales, SCIFI.COM, and many anthologies. His collections include Strangers and Beggars (2002), The Last of the O-Forms & Other Stories (2005), and The Radio Magician and Other Stories (2009). He has published two novels: Summer of the Apocalypse (2006) and Pandora's Gun (2015).