Goth Chick News: Netflix Gives Hill House Yet Another Life (Yay!)
Goth Chick News: Netflix Gives Hill House Yet Another Life (Yay!)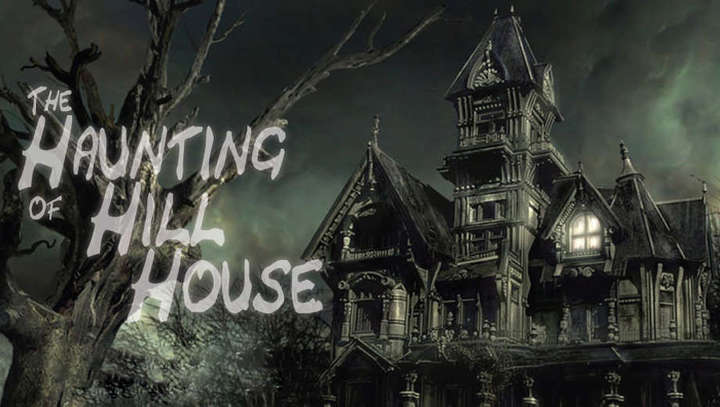 I discovered Shirley Jackson's The Haunting of Hill House, considered one of the best ghost stories of the 20th century, in fourth grade. Not because it was on the approved reading list for nine-year-olds – on the contrary, I didn't run into it academically until high school – but because I came across it during a summer reading program at my public library. Thankfully, librarians then were far less politically correct than they apparently are today, and they didn't discourage browsing of selections that were not strictly "age appropriate."
Since I fell in love with all things Shirley, I discovered Hill House had two theatrical adaptations, both call The Haunting; one in 1963 by Robert Wise, and one in 1999 (my guilty pleasure) directed by Jan de Bont and starring Liam Neeson, Owen Wilson, Cathrine Zeta-Jones, and The Conjuring's Lili Taylor. Both telling the tale of a group of people spending a summer in a mansion rich in haunted history and tales of the paranormal, who soon realize the stories are not just old wives tales as they begin to experience the supernatural and malevolent phenomena for themselves.
[Click the images for bigger versions.]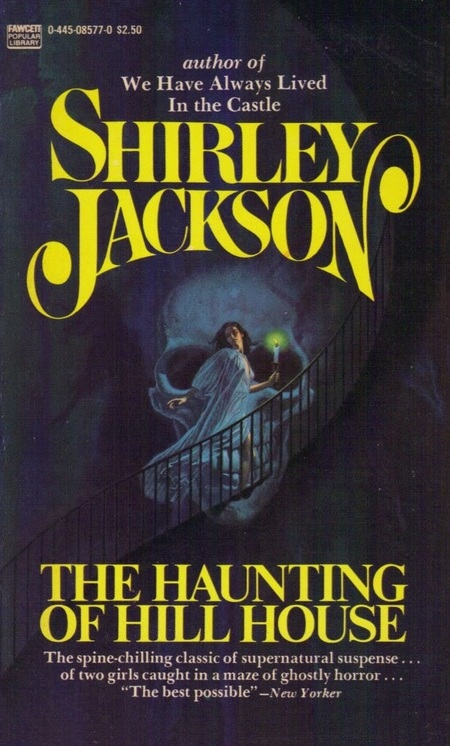 So because Hill House looms so large in my Goth Chick history, I am especially thrilled to bring you the huge news that this week Netflix has ordered a 10-episode series based on The Haunting of Hill House, to be developed in association with Steven Spielberg's Amblin TV, Paramount TV, and modern-day master-of-horror filmmaker Mike Flanagan.
Netflix has already proven they know how to scare us with the likes of Hemlock Grove (the BEST werewolf transformation I have ever seen), Black Mirror and Stranger Things. Now Deadline reports that Amblin's Darryl Frank and Justin Falvey who are set to executive produce, obtained the rights from Paramount and pitched the series to Netflix who has green-lit the upcoming horror series for production. Flanagan (Hush, Ouija: Origin of Evil, Oculus) along with long-time partner Trevor Macy are tapped as executive producers with Flanagan also wearing the writer and director hat.
This wouldn't be the first roll in the hay for Netflix and the genre duo, as Flanagan and Macy are currently working on a series adaptation of Stephen King's Gerald's Game for the popular streaming site, which will premiere sometime later this year.
All this points to 2017 shaping up as a banner year for "classic" horror. Last week I told you about the new theatrical adaptation of IT whose production budget is $30 million, putting it on par with movies released in the late 90's. The 1999 version of Hill House had what was considered an insane $80 million budget due to special effects. But my cyberstalking indicates Netflix will spend an average of $4 million per episode for the new Hill House, meaning its total production costs could be around $40 million.
And that adds up to two examples of a horror-movie-focus-shift toward psychological scares rather than the tanker-truck-load-of-fake-blood-and-copious-CGI scares – which in my humble opinion is a reason to rejoice.
Netflix has not yet whispered a release date for The Haunting of Hill House so while we wait, let us glory ad nauseam in speculation of Netflix's other rather low-budget-but-awesome thriller – the upcoming season 2 of Stranger Things, due out in October.
Have a question, comment or rave about the Netflix approach to scaring the snot out of us? Post it here or drop a line to sue@blackgate.com.