Goth Chick News: Full On Fan-Girling Over MST3K
Goth Chick News: Full On Fan-Girling Over MST3K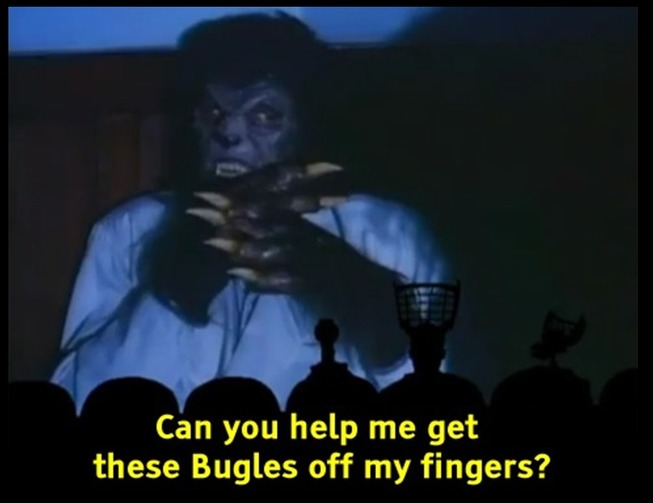 Though in my early Goth Girl days I was admittedly too enthralled with my beloved (and sometimes cheesy) horror movies to ever consider hacking on them, my teenaged years did find me gaining an appreciation for snarky commentary during movies.
So it will be no surprise to anyone that discovering Mystery Science Theater 3000 meant Joel, Servo, Crow and Gypsy became my early mentors, playing a big part in creating the sarcastic, mocking and malicious critic who sits before you and would ultimately find a safe haven in the page of Black Gate.
In a word – I was hooked.
Years later I now own every episode of every season, in multiple formats. And I waited in a two-and-a-half-hour line to spend a total of 30 seconds saying "hi" to Joel Hodgson at a con – right behind a guy hauling around a life-sized "Crow" which I coveted to the point of violence.
So clearly, I'm not alone.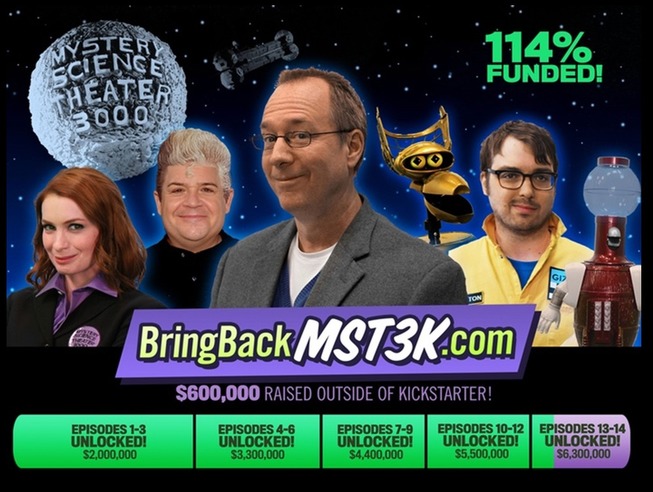 In 2015, Hodgson launched a Kickstarter campaign to revive the series with at least fourteen episodes in its first season. It took just days for the project to hit its $2M goal, resulting in the "squee heard across the universe." The premier date of April 14th is closing in, and now would be the perfect time to reacquaint yourself with the original series, assuming that unlike me, you're not hoarding boxes of MST3K VHS tapes and DVDs.
Just in time Netflix announced that 20 fan favorite episodes are available to stream as of Wednesday, March 15th.
While the official MST3K Youtube channel does offer full episodes (more and more all the time) they come infrequently and are fairly limited. They also stream live marathons like they did on Thanksgiving Day. Joel and the gang can also be found on a variety of other streaming services, but now it time for Netflix-ers to rejoice.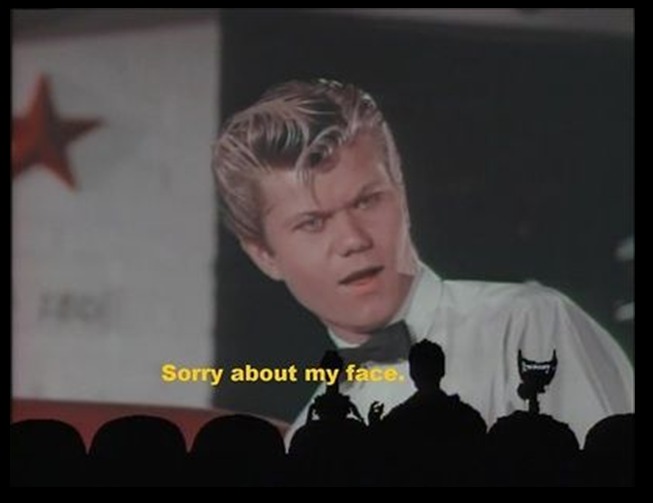 According to mst3k.com, this is the full list of fan favorites available to stream:
Catalina Caper
Eegah!
Future War
The Giant Gila Monster
Hercules Against the Moon Men
Horrors of Spider Island
I Accuse My Parents
Jack Frost
Laserblast
Manos: The Hands of Fate
Merlin's Shop of Mystical Wonders
Pod People
Puma Man
Santa Claus Conquers the Martians
Sidehackers
Space Mutiny
Teenagers From Outer Space
Time Chasers
Werewolf
Zombie Nightmare
That's a fair enough start for the uninitiated and a great list of old favorites for those who are counting the days until the new episodes come out.
Squee-away…