Richard Adams, May 9, 1920 – December 24, 2016
Richard Adams, May 9, 1920 – December 24, 2016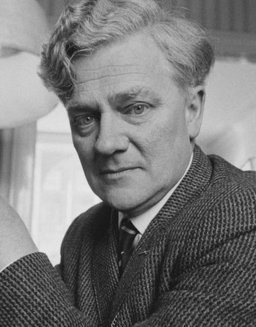 Richard Adams, one of the finest fantasy authors of the 20th Century, died on Christmas Eve.
In his review of Adams' masterpiece Watership Down, published here at Black Gate yesterday, Mark Rigney wrote, "It was and is a fantasy with wide crossover appeal, a mythic adventure with rabbits… 1972 did indeed mark the appearance of a great story. Nor has it lost its power, not one whit." According to the BBC, Adams created the story to keep his two daughters entertained on a long car ride.
The event that changed Richard Adams' life occurred on a car journey with his family to see Twelfth Night at Stratford-upon-Avon.

His bored children asked for a story and he began telling them a tale about a group of rabbits attempting to escape from their threatened warren.

Adams was persuaded to write it all down, a process that took him more than two years, but he was, at first, unable to find a publisher. Many of his rejection letters complained that the book was too long and his characters did not fit the common perception of cuddly bunnies. Eventually, in 1972, after 14 rejections, the publisher Rex Collings saw the potential and agreed to take it on with an initial print run of 2,500 copies.
Watership Down was his first novel. It was published in 1972 — without an advance — when Adams was 52 years old. It won the Carnegie Medal and the Guardian Prize, and has sold tens of millions of copies.
Adams became a full time writer in 1974, producing over a dozen fiction and non-fiction books, including several worldwide bestsellers such as Shardik (1974), The Plague Dogs (1977), The Girl in a Swing (1980), Maia (1984) and Tales from Watership Down (1996). He died on December 24, 2016, at age 96.