Black Gate's Closet: Gourdgeous Pumpkin Clothes
Black Gate's Closet: Gourdgeous Pumpkin Clothes
Hear ye, hear ye, THE GREAT PUMPKIN COMETH!
To please the Orange Overlord it is requested that you stock yer wardrobe in her minions.
Worried that you don't have enough Halloweenery to gladden the Frightening Foreman? Panic not, inhabitants of the Hocus Pocus. Here be a starter list of gourd garb to grab goodwill.
For those of you that wish Flashdance was just a wee bit more autumnal: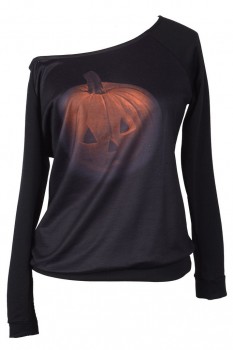 Get your shoulder shimmy on, here.
All right. I know you're out there. Come forth, nihilist. Here's a shirt for ye: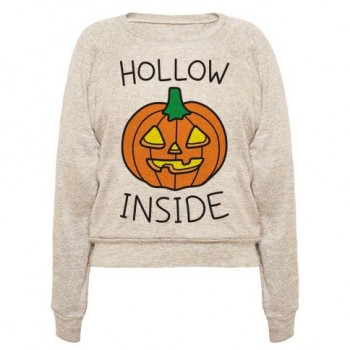 Angst it up in public or in the private of your very own doom cave, right here.
Ever wish you had a pet jack-o-lantern? If not, you will after looking at these lil' dudes: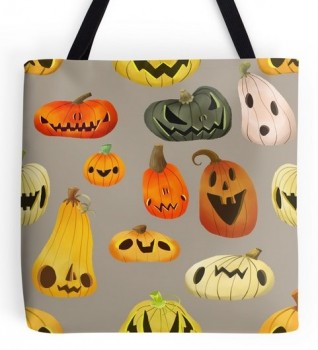 Clicky click, for this adorbs tote bag to shove souls into.
When yer feeling in a prayerful mood…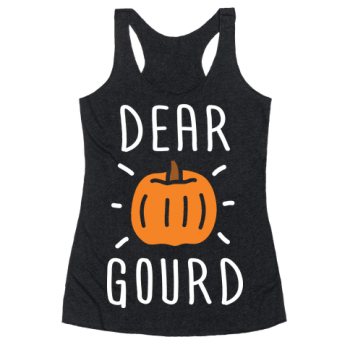 Press zis button, for instant access to orange-plant-prayer-power.
You know how you always wanted to be the last person to survive in a 1980s horror-camp movie? Wear this shirt in that dream: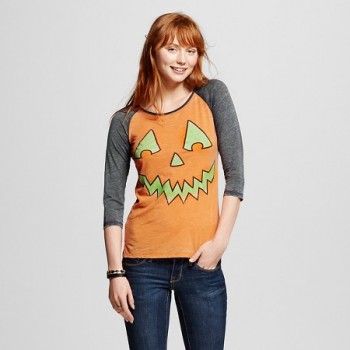 And it GLOWS IN THE DARK! Buy here.
There are those days when you drop your pumpkin that you spent four hours carving and a rat pee's on your foot in the alley as you throw it in the dumpster. This is a pin for days like that: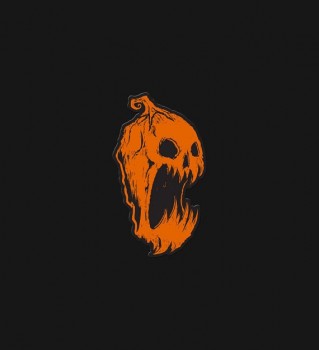 Get yer intensely angry pumpkinhead, here.
This is the face I make when I know that I shouldn't eat all the candy corn, but I eat all the candy corn:
Bemused pumpkins roll 'round here.
A skirt for slim and full hips? Add in 1950s flair? Yes, please: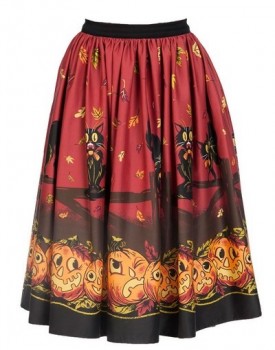 Wait list for raditude, over yonder.
Everyone knows the guy who farts really loud and alerts the ax-murderer to where folks are hiding. This is that guy's face all the time: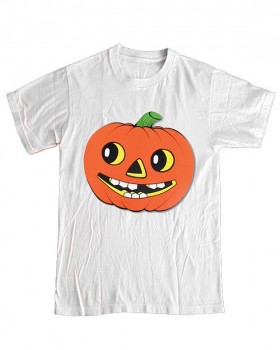 Untrustworthy pumpkin, sold here.
Please, someone, buy this tie. Then open an antique shop that I can stumble into next Halloween. Also, try to create said antique shop on a literal Hell-hole so adventure ensues: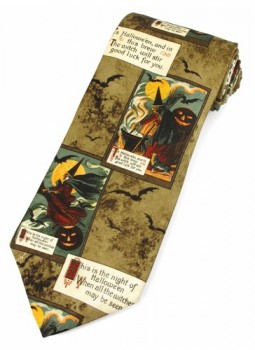 Here's yer first step to my thrilling next year.
Had it up to yer eye-holes in orange? How about ghosting out the pumpkin patch: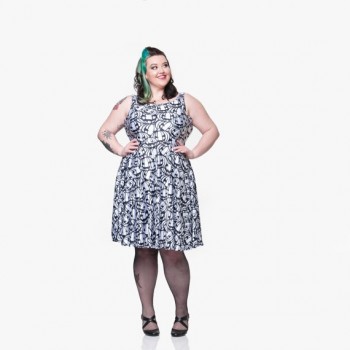 Black and white jack-o-lantern gear, here.
Truly, isn't a pumpkin button-down shirt a necessity in every closet?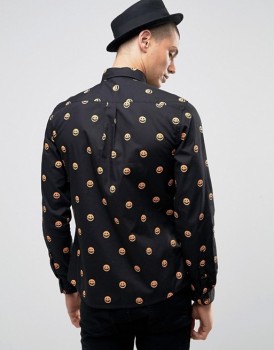 Poke for a shirt that's (arguably) work appropriate.
I don't know about you, but I've always wanted a crotch full of smiling gourds. Though the price is questionable, the smiles seem sincere: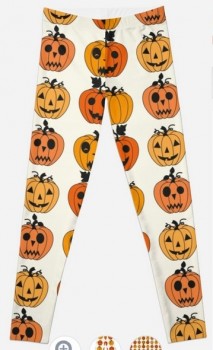 Pour your legs into these pants, over here.
Want an understated smidge of Halloween to hideout on yer ensemble? Check it: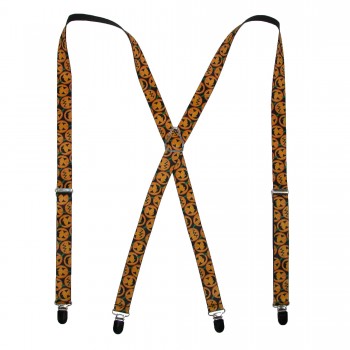 Wear these all year and see who notices. They're good people.
Geek cred? Check. Halloween cred? Check: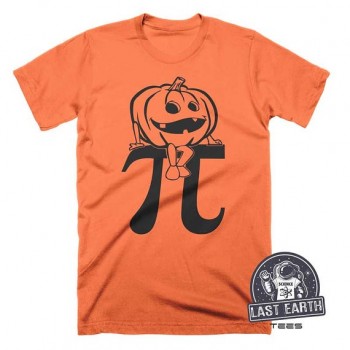 Click here to buy the BEST SHIRT ON THIS LIST!
---
Patty Templeton wants to please the Great Pumpkin. She will be buying at least one item off this list… it will probably be #15, well after Halloween, when she gets paid. In the meantime, she'll keep writing weirdo fiction, like her first novel, There Is No Lovely End.