The July – September 2016 issue of The Lorelei Signal Now Available
The July – September 2016 issue of The Lorelei Signal Now Available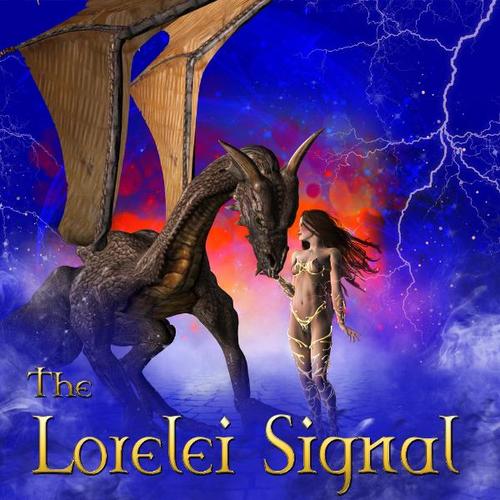 I don't know much about Carol Hightshoe's online magazine The Lorelei Signal, but Amy Bisson has been nudging me to check it out. And now that she has a story in the latest issue, I promised I'd have a look. The website is clean and easy to navigate, and Carol has a fine intro on the first page that explains exactly what the magazine is all about.
The Lorelei Signal is a web based magazine dedicated to featuring 3 dimensional / complex female characters in Fantasy stories.

This does not mean I don't want to see complex male characters either, balance is the key. I just don't want to see female characters who are weak, having to be constantly rescued, etc. Females in the story should have the same strength of character as their male counterparts and not be there as window dressing. This has been changing over the years in fantasy writing – the idea of the female character being nothing more than a sidekick, the princess to be rescued, etc. has faded significantly. But, she still shows up occasionally.

The title of this magazine was taken from the Animated Star Trek episode by the same name. In that episode the men of the Enterprise fell under a siren song and it was Lt. Uhura who had to take command of the Enterprise.

It was a pretty hokey set-up to finally get a female in the command chair of the original Enterprise, but at least she got there.
This issue includes no less than a dozen short stories and one poem. Here's the complete TOC.
A Complex Relationship – Darrel Duckworth

Entering a new relationship always means dealing with new complexities. What might
that mean when the new relationship is with a genie?

Bilious and the Green Brigade – Rebecca McFarland-Kyle

Warning: Babysitting on St Patick's Day could be hazardous to your mental health.

Bone-Box Rattling – Patrick Doerksen

When the bone box rattles, she said, you must keep your eyes open. There will be a
message soon.

Brown and the House of Horrors – JA Campbell

They have a ghost problem, and Brown is the dog for the job.

A siren falls in love with a mortal, abandoning the volatile sea to join him on land.
But will she ever be able to conquer her destructive nature and leave the past behind?

Two helpless women, stepmother and stepdaughter, a fire place full of ashes and a
murderous gang controlling all justice in the area. Will a widow's wit, a chance
meeting, and a beautiful girl reborn from ashes and tatters bring the evil doers to
justice?

In the old and hidebound city of Sylvas Anna, there are few opportunities for the
young. A chance encounter opens new possibilities for Alfa, but at what cost?

Finder's Right – Margaret L. Carter

A sorceress hires Lorita to fetch an exotic egg. But when the creature inside hatches,
Lorita finds that giving it up will be harder than she expected.

For Couples Only – Deby Fredericks

It was the perfect house, until their big fight.

Ice Fairy – Francis W. Alexander

Poetry

The Palace of the Wizard's Guild – Amy Bisson

Twin thieves find a huge surprise when they break into the wrong palace.

The Taxidermist's Riddle – Olga Godim

After Vasilisa's father, the best taxidermist in town, died, her one hope of staying free
is solving her father's rhyming riddle. Unfortunately, the old man had never been a
good poet.

When Riel's nephew insists on bringing an unusual passenger aboard the Wind Rider,
what should have been an uneventful flight to Minton soon proves to be anything but.
Read the latest issue online completely free here.
The Lorelei Signal is edited by Carol Hightshoe and published quarterly a month by WolfSinger Publications. Issues are available completely free online. The magazine supports itself with reader donations.
See our July Fantasy Magazine Rack here, and all of our recent Magazine coverage here.