Goth Chick News: A Series of Unfortunate Events, or This Is Where I Came In
Goth Chick News: A Series of Unfortunate Events, or This Is Where I Came In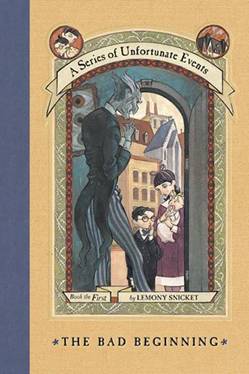 Way back in 2000, I submitted a book review to Black Gate magazine on a dare.
I had recently fallen in love with the first three installments of the newly published Series of Unfortunate Events by Lemony Snicket (aka Dan Handler) and was going on about them at work to anyone who would listen. Finally, a coworker dared me to tell someone who might actually care and send my annoyingly enthusiastic review to his favorite publication, Black Gate – assuming, I am sure, that head honcho John O' would effectively tell me to shut it, in writing.
But sixteen years later, thanks to that annoyed coworker and the high tolerant nature of our editor-in-chief, I continue to occupy a subterranean office at Black Gate where I perpetually maintain a small shrine to Handler beside the blender: not only because his work is where Goth Chick News began, but because he remains to this day, just that entertaining.
In 2004, five years after the first book in the Series of Unfortunate Events was published, Hollywood made what I deem a truly disastrous attempt to bring them to life on the big screen; "disastrous" because rather than focusing on the three, young protagonists, Violet, Klaus and Sunny, Paramount Pictures offered it up as a vehicle for Jim Carey. And pulling out every facial expression and delivery shtick from every one of his past characterizations all the way back to In Living Color, Carey dealt the potential franchise an agonizingly slow, 108-minute death.
At least that is what I say happened.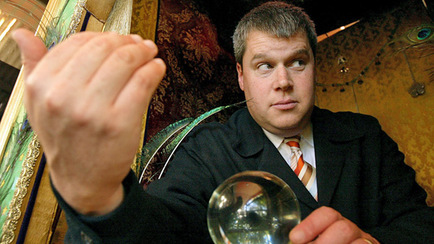 [Click the images for bigger versions.]
Handler himself attributed the series' demise to behind-the-scenes battles at the studio. In 2008 he said:
 Believe it or not a sequel does seem to be in the works. Paramount has had quite a few corporate shakeups, widely documented in articles I find too stupefying to finish, which has led to many a delay. Of course many, many plans in Hollywood come to naught, but I'm assured that another film will be made. Someday. Perhaps.
So though it has been a very long wait, someday has finally arrived… and it's Netflix to the rescue.
The poor beleaguered Baudelaire orphans and their evil Uncle Olaf are getting another lease on life courtesy of the streaming service, which is increasingly playing the role of the hero when it comes to rescuing beloved properties. And it looks to be a perfect match.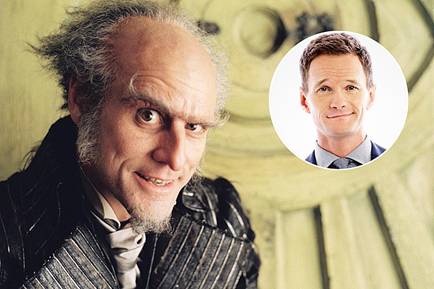 Handler based the format of A Series of Unfortunate Events on old-fashioned serials like The Perils of Pauline, ending every few chapters with a dramatic cliff-hanger. This translates perfectly into the episodic format with which Netflix has been highly successful. Additionally, they've proven they can do "dark and gothic" with exceptional production values with Hemlock Grove.
In March news broke that the villainous Count Olaf will be played by – wait for it – none other than Neil Patrick Harris. Harris is set to star alongside Patrick Warburton (Google him and you'll be like, "ohhh yeah!"), who will be playing the story's narrator and author, Lemony Snicket.
When asked to comment on the second remake of his book, the notoriously charismatic Handler told Deadline, "I can't believe it. After years of providing top-quality entertainment on demand, Netflix is risking its reputation and its success by associating itself with my dismaying and upsetting books."
Netflix's interpretation of the series will include 13 episodes – a number which conveniently syncs with the 13 books included in the series. Filming began in the spring with no set premiere date confirmed, though IMDB seems to indicate something is happening in August of this year.
Are you acquainted with the delightfully disturbed work of Mr. Handler?  Post a comment or drop a line to sue@blackgate.com.