Read "Recalled to Service" by Alter S. Reiss at Tor.com
Read "Recalled to Service" by Alter S. Reiss at Tor.com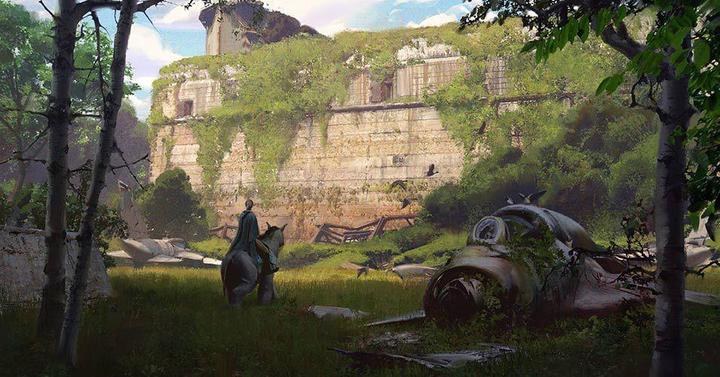 Now that I'm home from the Nebula Awards and the Windy City Pulp and Paper show (and aaalmost finished unpacking all the great loot I brought back), I can start getting caught up. I'm way behind in my reading at Tor.com for example, and they do some darn fine stuff. The Fantasy/SF tale "Recalled to Service" by Alter S. Reiss looks like a splendid place to start.
Ao Laiei does not know what happened to the great revolutionary war hero Uroie Aei since she resurrected him, but she has long intended to find out. Finally, a clue from an unlikely information source – the confusing art of dream-diving – enables her to be present for a surprising strike against an academic aligned with the revolutionary government. Laiei quickly discovers that it is not the physical target she is concerned with, but his field of study, which may unlock the secret of what mysterious deeds the elusive Uroie Aei has been up to since his disappearance. This compelling tale from writer Alter Reiss is a rich look at the world of the Shoesi and the magic that drives Ao Laiei's unique abilities.
Alter S. Reiss is the author of the Tor.com novella Sunset Mantle. "Recalled to Service" was posted at Tor.com on February 24. It was edited by Liz Gorinsky, and illustrated by Sung Choi. It's available here.
We last covered Tor.com with Delia Sherman's science fiction detective story "The Great Detective." For more free fiction, see our recent online magazine coverage.