The Dark Magazine Becomes Monthly, Launches Patreon Account
The Dark Magazine Becomes Monthly, Launches Patreon Account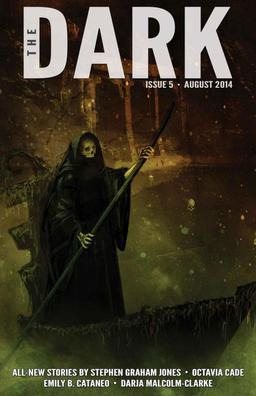 There are big changes afoot for Sean Wallace's The Dark Magazine, one of the finest dark fantasy magazines on the market — including switching from quarterly to monthly, relaunch their podcast series, and much more. Here's the complete scoop from the magazine's new Patreon page:
For almost three years, The Dark Magazine has brought readers a quality selection of original dark fantasy and horror from both new and established authors. Published by Prime Books and edited by Sean Wallace, the magazine has also received critical reception and recognition in the field with recent stories reprinted in year's best anthologies and several listed on the Locus Recommended Reading List.

And now it is time for the next step in our evolution:

* adding more original fiction to every monthly issue
* adding podcasts, all done by an awesome team of narrators
* increasing the pay rate to our authors, up to the SFWA qualifying rate
* adding a monthly print edition, to be available worldwide
Read the complete announcement, and sign up to support the magazine here.
The Dark is a monthly magazine edited by Sean Wallace, with assistance from Jack Fisher. You can read issues free online, or help support the magazine by subscribing to the ebook editions, available for the Kindle and Nook in Mobi and ePub format. Issues are around 50 pages, and priced at $2.99 through Amazon, B&N.com, Apple, Kobo, and other fine outlets. A one-year sub (12 issues) is just $23.99 – subscribe today.
We last covered The Dark with Issue 11. See our Mid-April Fantasy Magazine Rack here, and all of our recent Magazine coverage here.