Future Treasures: Flamecaster by Cinda Williams Chima
Future Treasures: Flamecaster by Cinda Williams Chima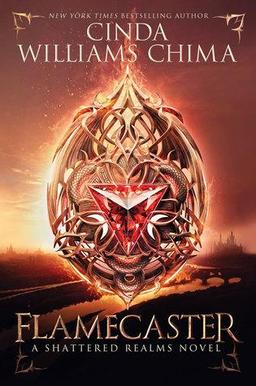 Cinda Williams Chima is the author of two previous series that made her a New York Times bestselling writer: Heir Chronicles and Seven Realms. Her latest novel, Flamecaster, the opening volume in the four-volume Shattered Realms series, returns to the world of Seven Realms to tell the tale of the next generation.
Flamecaster introduces Ash, a trained healer with a powerful magical gift, and Jenna, an independent girl abandoned at birth who finds herself hunted by the King's Guard because of a strange magemark on the back of her neck. Shattered Realms stands alone, and doesn't require knowledge of the previous volumes to fully enjoy.
Adrian sul'Han, known as Ash, is a powerful healer with a gift of magic – and a thirst for revenge. The son of the queen of the Fells, Ash is forced into hiding after a series of murders throws the queendom into chaos. Now Ash is closer than he's ever been to killing the man responsible, the cruel king of Arden. As a healer, can he use his powers not to save a life but to take it?

Jenna Bandelow lives a reckless as a spy and saboteur, striking back against the king. She has been warned that the mysterious magemark on the back of her neck would one day make her a target, but she never believed in the curse… until the King's Guard launches a relentless search for a girl with a mark like hers. Jenna doesn't know why she's being hunted. She only knows that she can't get caught.

In a twist of fate, Ash's and Jenna's paths collide in Arden, where chilling threats and dark magic abound. Ultimately, they'll come to recue each other in ways they cannot yet imagine.
Flamecaster will be published by HarperTeen on April 5, 2016. It 536 pages, priced at $18.99 in hardcover and $10.99 for the digital edition.