Watching the Prince of Darkness Do His Work: Hard to be a God by Arkady and Boris Strugatsky
Watching the Prince of Darkness Do His Work: Hard to be a God by Arkady and Boris Strugatsky
Throughout much of the staggering medieval fantasy Hard to be a God by Arkady and Boris Strugatsky, the characters live as actors. Don Rumata, the protagonist, acts as an arrogant nobleman in order to conceal his true identity. In reality, he is a scientist visiting the distant planet of Arkanar from Russia.
Arkanar has halted its development in the Middle Ages. As a consequence of an evil overlord's actions, the planet has descended into hellish chaos. Though he lives as a nobleman with all the power the fragile planet can offer, Don Rumata can do nothing but watch the Prince of Darkness at work from on high, as would a God.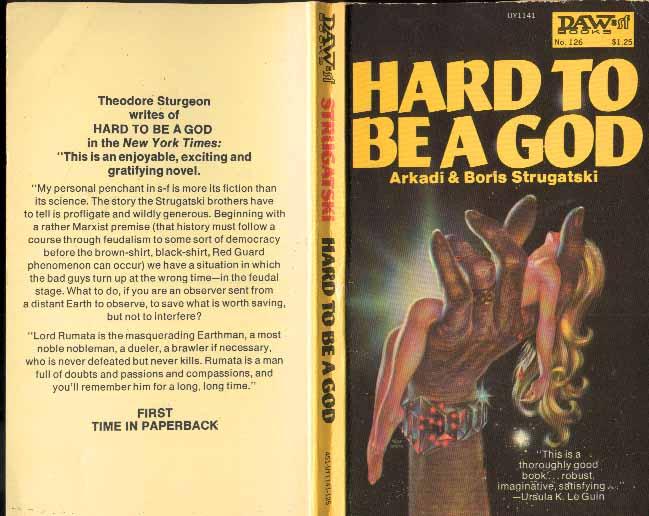 No other novel dredges up all of your pessimistic thoughts like this one. Then again, no other novel encourages you to stop whatever you're doing and teach the bad the ways of the good like this one. Goodness ties into why I would call this novel a tragedy of the highest order. The goodness of Don Rumata's friends, lover and servants could crush them. They are almost too good. On the opposite end of the spectrum, you have the diabolical nutcase overlord, who makes you want to throw up all the day' meals.
None of the villains has a redeemable bone in their body, much like none of Rumata's family has a wicked bone in their collective unit. These characters are either saints or worse than the Prince of Darkness. Squeezed between heaven and hell are the stupid and the weak. They belong in their own special purgatory.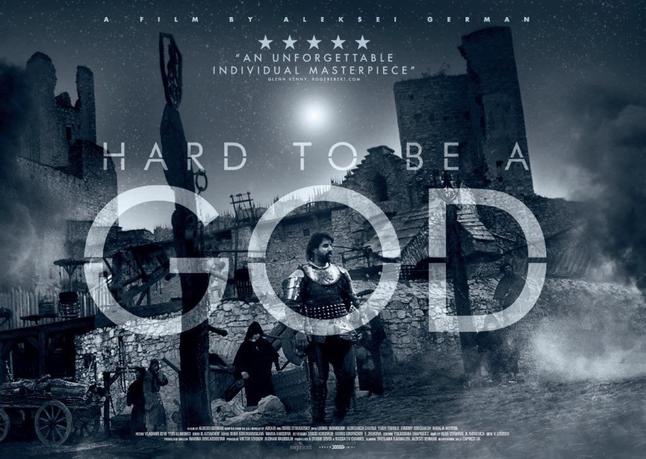 Considering nothing unfortunate happens to the most stupid of the lot, I wonder if the Strugatsky brothers mean to say that one should live a life without knowledge, unless you want to live in misery, or worse, die early. But life without knowledge means a life full of death and a life without love. In bracing succession, Don Rumata learns both lessons and suffers.
Despite how you live through his suffering while reading the novel like nothing else, the humor that glimmers from the pages lessens the pain. And you keep reading because the Strugatsky brothers crafted a masterpiece that Russian readers have loved for decades.
---
Zeta Moore's last review for us was The Watchmaker of Filigree Street. She is exploring work in care for individuals on the autism spectrum, and nerding out when she can.