Weird Fiction Review #6 Now on Sale
Weird Fiction Review #6 Now on Sale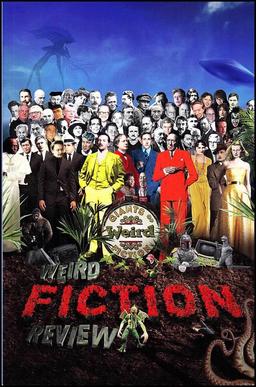 Weird Fiction Review #6 has a very clever cover. It's an homage to Sgt. Pepper, of course, but it's also more than that.
Click on the image at right for a bigger version to see what I mean. Jammed into that group photo are 69 "Giants of Weird Fiction." How many can you recognize? Sure, you can pick out Edgar Allan Poe, H.P. Lovecraft, Ray Bradbury, and Stephen King. But can you spot Karl Edward Wagner? Forrest J. Ackerman? Salvadore Dali? Neil Gaiman? How about Gene Simmons?
Weird Fiction Review is an annual magazine edited by S.T. Joshi, and devoted to weird and supernatural fiction. This sixth issue contains original stories and essays by Laird Barron, Jonathan Thomas, Mollie Burleson, James Goho, Jason V Brock, and Michael Aronovitz; a lengthy interview with Clive Barker and a new interview with T.E.D. Klein; a 24-page full-color gallery of art by Christopher Conn Askew, an essay on Robert E. Howard-inspired art in the comics; a heavily illustrated essay on the artwork of L.B. Cole, and much more. It is priced at $35.
Here's what Nick Ozment said about the last issue:
On the high $35 cover price: you can typically find the new(er) issues for substantially less than that. If you pre-order issue 5 on Amazon, they have it discounted to $26.60. And you can find copies of issue 4 for around $18. Not so for the first three issues: the cheapest issue 3 on Amazon will set you back $999.11!
Sounds like a sound investment to me.
The Centipede Press website includes a number of full-color scans of the interior to entice weak-willed buyers like me into buying.
Here's just a few: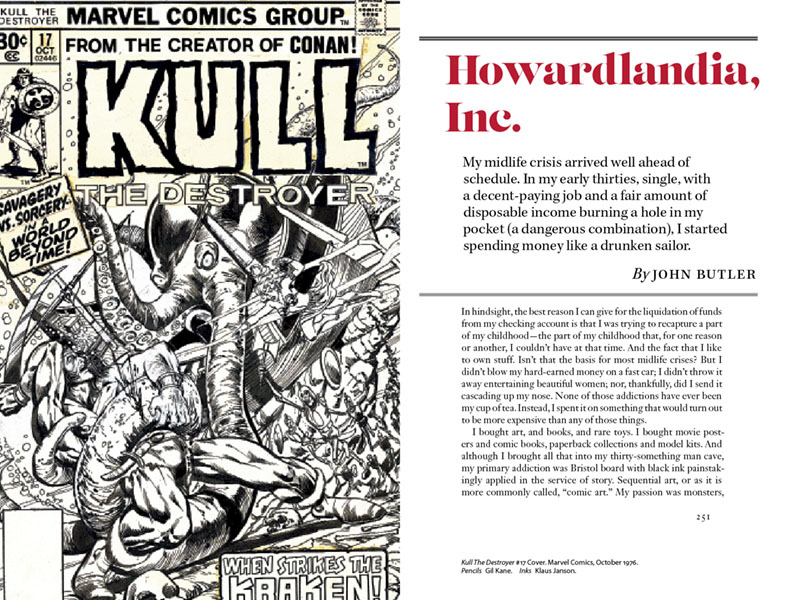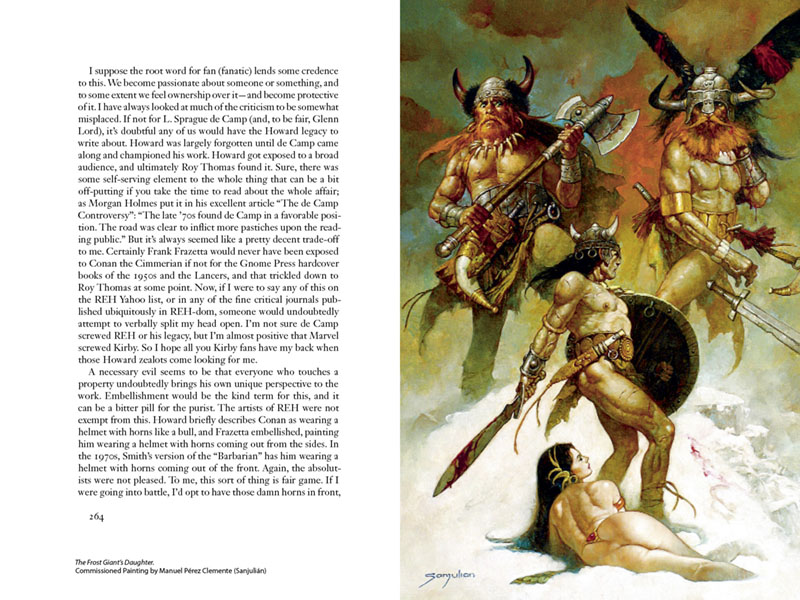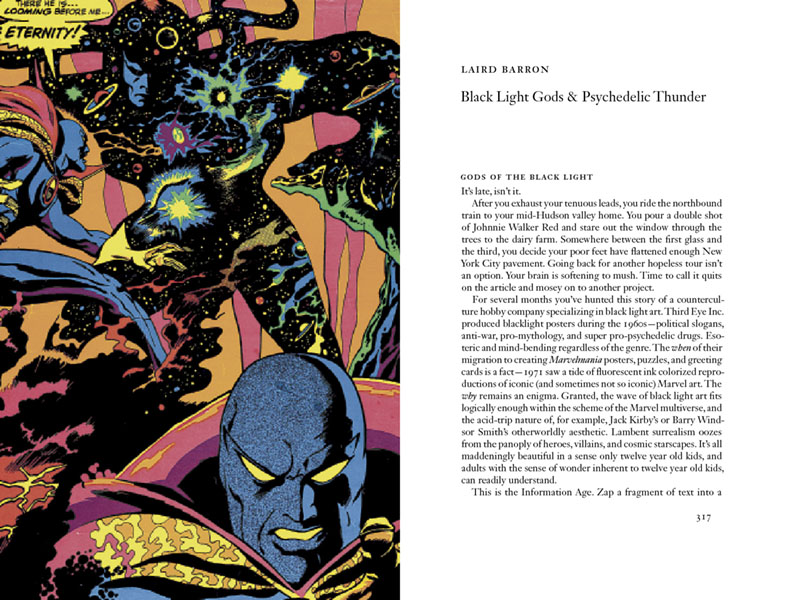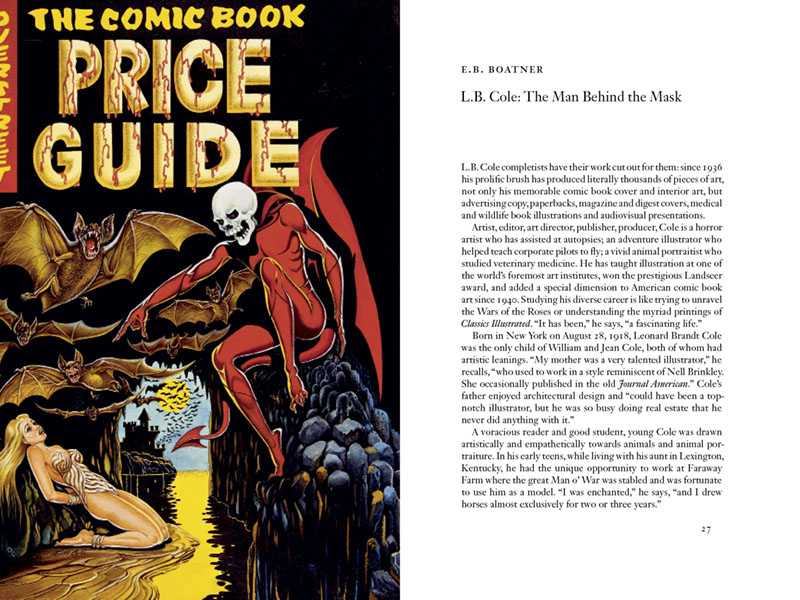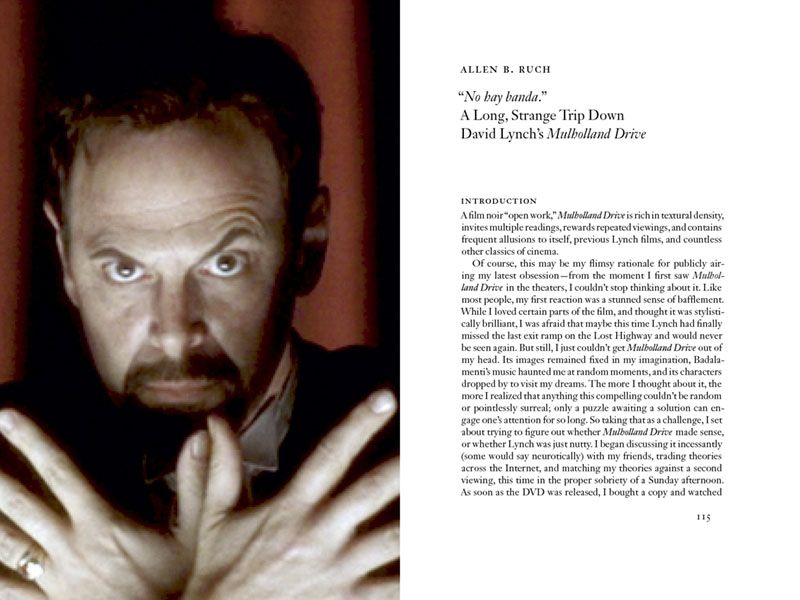 See the complete contents here.
We last covered Weird Fiction Review with Issue #5.
Weird Fiction Review 6 was edited by S.T. Joshi and published by Centipede Press. The issue is printed on high quality paper with lots of color. It is 376 pages, priced at $35 for the sewn trade paperback, and limited to 500 copies. The issue is not available through Amazon.com until September 13, but it's for sale now at the Centipede Press website, and has been selling on eBay and other online outlets for a few weeks. Centipede Press has a nice deal on issue 4, 5 & 6 for just $70. Get more detail and order copies at Centipede Press.
Our Late January Fantasy Magazine Rack is here, and you can see all of our recent magazine coverage here.