You May Be A Writer
You May Be A Writer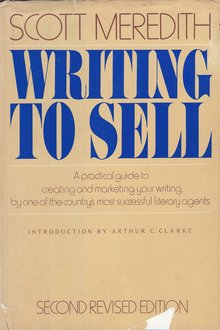 Do you enjoy planning? When you want to give a party, do you start making lists? Thinking about the menu? Who to invite? When there's a trip coming up, are there lists? Are you usually the first one packed? Or have you at least given considerable thought to your packing?
Is organizing an event almost more fun than the event itself? Then you may be a writer.
Do you think planning's for squares? Do you decide at 6:00 pm to have a party and let people know via Twitter? Are you rushing through the airport at the last minute with your passport in one hand and a pair of (mismatched) socks in the other?
Are you all about the spontaneity? Seizing the moment? Then you may be a writer.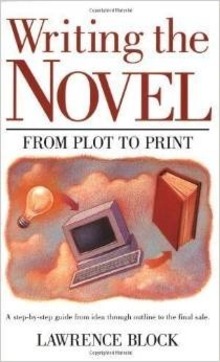 Of course, what I'm talking about here is process: every writer has one, and it's likely to be different from yours, or mine. Sheesh, sometimes your own process changes from one work to the next. The thing is, I do firmly believe that if you don't to some extent and in some fashion enjoy it, you may be a writer, but you might be a very unhappy one, since writing is roughly 98% process – in fact, by the time the finished product is available, you're usually deep in the process of creating the next one.
The particular part of the writing process that's getting my focus at the moment is outlining. It's not the most interesting thing writers can talk to each other about . . . and yet you often find us doing so. There are firm believers in the theory that outlining is the death of creativity, and others just as firm who literally (and figuratively) freeze up at the sight of a blank page and can only write if they've got a plan to follow – and who believe that since they created the plan, the creativity is obviously still alive and spitting ink.
Whether you like outlining or not, you might find that your agent or your editor does. Sure, they usually call what they ask for a "synopsis" and sure, it's often used for pragmatic reasons only, that is, to have something in the file that justifies the issuing of the cheque for the advance. But if the book hasn't been written yet, this "synopsis" is really a species of outline.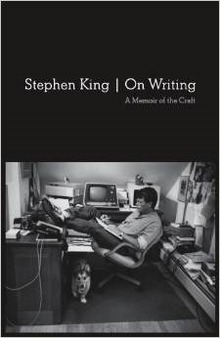 Aside: very rarely is a first sale based on only the first few chapters and the synopsis; the agent/editor expects you to have written the whole manuscript, of which you're sending them a portion. In theory, this means the synopsis is really a synopsis, and (in theory) much easier to write.
Here's the thing you have to remember about outlines: They aren't carved in stone. It's a sketch, a study, an exercise – it's not a rule, it's more of a guideline. Depart from it anytime you want. Not even your editor expects you to absolutely kill that guy, just because you suggested in your outline that you would.
The great and wonderful Charles de Lint has said he doesn't outline. He's also said that he's gotten as much as 100 pages along before he realized he had nowhere for this story to go, and he's put it aside to begin something else. Not everyone has the courage to do something like that. And not everyone can do that and still publish over 70 books.
Having said that, it was either de Lint or Robert J. Sawyer who once said that if you have a drawer full of unfinished manuscripts, you may be one of those people who should consider outlining.
Even those of us who do outline don't all outline in the same way. Fellow Black Gate blogger Derek Kunsken, for example, seems to, sort of, outline as he goes. He spends a morning outlining the next section of the work-in-progress before sitting down to that stupefying blank page – then he's able to madly hit his goal of 3000 words a day, until he needs to outline again.
At least, I think that's what he does.
Here's the important part: there is no right way, and there is no wrong way. There's only the way that works for you (I stole that from Lawrence Block). The trick is for you to find the way that works for you, and not to worry too much about how your favourite author does it. Oh yeah, and if your process isn't working, change it. Maybe try someone else's way. Because, in the words of Cat Stevens, via Harold and Maude, "If you want to be you, be you, and if you want to be me, be me. 'Cause there's a million ways to be, you know that there are."
---
Violette Malan is the author of the Dhulyn and Parno series of sword and sorcery adventures (now available in omnibus editions), as well as the Mirror Lands series of primary world fantasies. As VM Escalada, she is writing the upcoming Halls of Law series. Find her on Facebook and follow her on Twitter @VioletteMalan.