Goth Chick News: Surviving the Long, Cold Winter, or Life Hacks for the Horror Fan
Goth Chick News: Surviving the Long, Cold Winter, or Life Hacks for the Horror Fan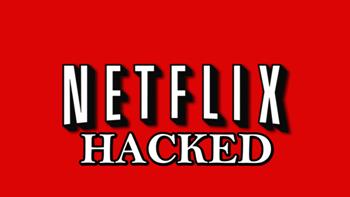 Having visited Iceland last summer, I am here to confirm that Reykjavik has nothing on Chicago when it comes to the cold. Only this morning, CNN gleefully reported that the capital of Iceland was actually warmer today than my beloved windy city.
Still, I credit growing up in minus-double-digit wind-chills for creating my love of the horror genre. What else was there to do on the numerous snow days — home from school with the temperatures outside incompatible with human life, so forget sledding or walking to a friend's house – but flip through the cable access channels while the P's were at work, and develop a life-long obsession?
Flash forward to a shiny new 2016, where snow days are a thing of the past, but the temperature for the weekend is predicted to be minus 26.
I mean seriously, wtf?
Thankfully we aren't left without a couple little somethings to take the chill off. So grab an adult beverage, put some Velveeta in the micro and pull up a chair – you're going to love this.
First up – a Netflix hack for the horror fan, courtesy of my friends at Dread Central.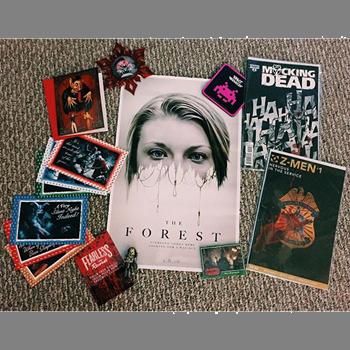 If you regularly use Netflix's instant streaming service then you've noticed that it whips up descriptive categories based on your personal interests and viewing habits. In addition to "Horror Movies," for example, you may see a category like "Teen Screams," and that's just the beginning.
Dread Central, via their friends at Ogre's Crypt, are reporting a nifty trick allows you to unlock all of those categories so you no longer have to depend on the service to automatically choose specific sub-genres for you. The trick is in the URL as Netflix uses unique codes to designate categories that may be hidden from your view.
For example, the numbers at the end of this link designate a certain sub-category. And there are unofficial online resources that list all of these codes along with a description.
Check out many of the horror sub-categories below, and see them all (of course there's a category for every taste) over on Ogre's Crypt:
B-Horror Movies (8195)
Creature Features (6895)
Cult Horror Movies (10944)
Deep Sea Horror Movies (45028)
Foreign Horror Movies (8654)
Horror Comedy (89585)
Monster Movies (947)
Supernatural Horror Movies (42023)
Vampire Horror Movies (75804)
Werewolf Horror Movies (75930)
Zombie Horror Movies (75405)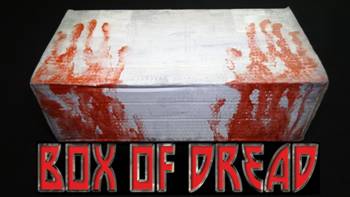 Second is a reason to stalk your mail carrier every month (assuming you aren't doing this already).
The Box of Dread is a subscription service that mails you monthly boxes of horror swag and can be purchased either in 1-month or 3-month increments.
You probably saw a lot of this sort of thing around the holidays targeted toward fans of everything from fly fishing to gourmet food. However, this is the first time I've come across something so perfectly geared toward the horror fan.
A monthly subscription is $20 including shipping, and from the many YouTube videos showing people opening their own Box of Dread, each box carries a variety of unique swag such as movie posters, toys, comics, videos and games. Previous boxes have included DVD's prior to their actual release, celebrity signed photos and limited edition figurines.
As Valentine's Day has been fodder for a plethora of horror films in the past, I think I'll grab a subscription to see what arrives next month – stay tuned. Until then, here's a video of someone opening their own Box of Dread.
Do you have a tip for getting through these long winter months?  Have a question or other comment?  Post it here or wrap it in a thermal blanket and send to sue@blackgate.com.