Goth Chick News: Universal Studios Goes Back to Its Roots and I Should Be Excited, But…
Goth Chick News: Universal Studios Goes Back to Its Roots and I Should Be Excited, But…

Sofia Boutella as the Mummy of Cleopatra, perhaps?
This is the sort of news that should actually make me smile… a bit.
Instead, I'm pouring myself an adult beverage and doodling the word "why" all over the back of my 2015 Edward Gory calendar.
Before I explain cause of all the sadness, let's peer into the black depths of Hollywood history…
As a fledgling movie studio in the early 1920's Universal began to gain real public attention with its first two horror films The Hunchback of Notre Dame (1923) and Phantom of the Opera (1925).
But it wasn't until 1928, when studio founder Carl Laemmle made his son, Carl Jr. head of Universal Pictures as a 21st birthday present, that the studio found what became its most popular genre. Carl Jr. took his childhood taste for the "penny dreadfuls," mixed it with Daddy's money and created a niche for the studio, beginning a series of horror films which extended into the 1950s, affectionately dubbed Universal Horror.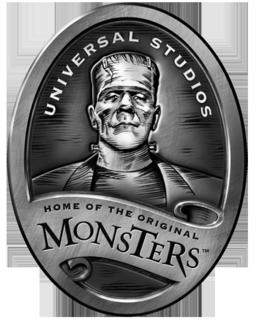 Ultimately encompassing a catalog of 167 original titles (not including modern remakes) the list includes what are now considered film classics such as Frankenstein, Dracula, The Mummy and The Invisible Man.
And we are all duly grateful I can tell you.
But now, flash forward to 2015 and the modern iteration of Universal is searching for a way to compete with the wildly successful Marvel Studios super-hero genre when studio chairwoman Donna Langely goes digging around in the archives.
Voila.
Universal's The Mummy is planned as the first pic in a series of interconnected monster movies as the studio hopes to build a modern cinematic universe out of its vault of classic creature features. Other potential films revolve around the characters of Dracula, Frankenstein, The Invisible Man, The Bride of Frankenstein and vampire hunter Van Helsing.
And this is where all the sadness begins – ironically in the precise place where all the joy should be.
Let's start with Langely's explanation of the classic monster reboots:
We have to mine our resources. We don't have any capes [in our film library]. But what we do have is an incredible legacy and history with the monster characters. We've tried over the years to make monster movies — unsuccessfully, actually. So, we took a good, hard look at it, and we settled upon an idea, which is to take it out of the horror genre, put it more in the action-adventure genre and make it present day, bringing these incredibly rich and complex characters into present day and reimagine them and reintroduce them to a contemporary audience.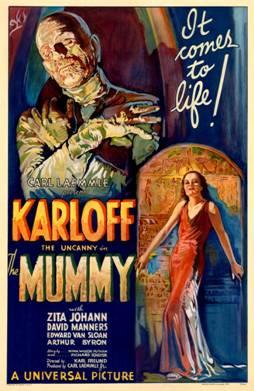 Does anyone but me think this sounds like a bad idea? Like, oh I don't know, bringing Gone With the Wind into the present day?
Was nothing learned from Dracula 2000 and I, Frankenstein?
Then insult is added to injury.
According to The Hollywood Reporter, Sofia Boutella, who had a breakout role in Kingsman: The Secret Service, is currently in talks to play the lead role in The Mummy meaning the monster in the reboot will be female. And as THR previously reported, Tom Cruise is in negotiations to star in the modern-day set movie that Alex Kurtzman (producer of the Star Trek franchise reboot) is directing.
Tom Cruise? Really, I can't go on.
Universal has already announced a June 24, 2016 release.
Please tell me I'm not alone in wishing Ms. Langely would find another way to keep Marvel from kicking Universal's collective hindquarters because seriously, this sure looks like the road accident we won't be able to tear our eyes away from.  Post it here or drop a line to sue@blackgate.com.