Goth Chick News: New (Horror) Treasures – Star Wars Screenwriter Gives Us an Abomination
Goth Chick News: New (Horror) Treasures – Star Wars Screenwriter Gives Us an Abomination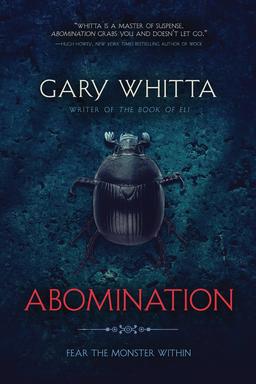 By anyone's standards, writer Gary Whitta is having one heck of a good time.
Whitta was best known (at least until now) for his original screenplay for The Book of Eli, the post-apocalyptic thriller starring Denzel Washington and as the co-writer for the Will Smith sci-fi movie After Earth.
Clearly no one held him personally responsible for the outcome of that last bit, which is why he went on to spend a year knocking out a draft screenplay for the upcoming Star Wars standalone film Rogue One, which will be released in December, 2016; a project with which he amicably parted ways in January to move onto the movie adaptation of the Mark Millar comic Starlight for 20th Century Fox.
Somewhere along the line, Whitta had the time and creative energy to finish his first novel, Abomination – released on July 30th. And though his screen work has been straight up fantasy/science fiction, Whitta did significant historical research for his freshman literary outing, with pretty spectacular results.
Abomination takes us back in time as King Alfred the Great desperately tries to bulwark his kingdom from invading Viking forces. Desperate for a solution, he turns to the Archbishop of Canterbury, who has uncovered an ancient secret in the form of a dark magic that could help turn the tide in England's favor. Nothing comes without a price, though, and soon the Archbishop is driven mad with power, corrupted by the very forces intended to save the kingdom. With an insane priest on the loose, Alfred must turn to his bravest warrior, the knight Sir Wulfric, in order to put an end to the Archbishop's insanity before it's too late.

The period in which the book is set, 888 A.D., actually saw a significant drop in written recordings of events. It is that gap in history that lends itself to much speculation, which Whitta takes full advantage of in his story; claiming that those who witnessed its inconceivable horrors purposely concealed the truth from future generations.
Says Whitta:
I didn't want to do just another version of Middle-earth or Westeros. The fantasy genre is crowded enough already and it seemed to me that creating yet another fictional fantasy world was not the best way to stand out in that crowd. There are so many rich settings in our own history to play around with, and setting this story in a real period of ancient English history seemed like an original way to ground the more fantastical elements and make them seem more real because they exist alongside real historical characters and events.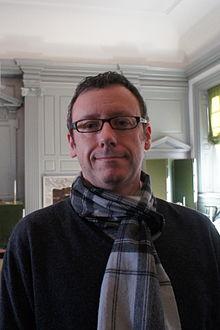 Abomination ventures into Goth Chick horror territory with graphic descriptions of animals, and eventually humans, being agonizingly morphed into blood-thirsty killing machines to serve Archbishop's purposes. Black magic weaves among the religious and spiritual aspects of the story which are refreshingly interesting without crossing over into predictable preachiness.
Because Whitta is a gifted screenwriter, the prose is well-written, concise and quick-paced throughout; just descriptive enough for the reader to picture all the events unfolding as if in a film.
Appropriately enough, I had the chance to get my teeth into Abomination while on my recent sabbatical — pretending to be a rampaging Viking by tearing a path of destruction through the drinking establishments of Norway and Iceland.
So… ancient curses, unearthly monstrosities, and a little bit of the ol' ultraviolence — what more could anyone ask for from a dark and horror-filled fantasy?
Or a vacation for that matter…
Abonimation was published by Inkshares on July 30th. It is 341 pages, priced at $14.99 in hardcover, and $8.69 for the digital edition. The cover is by Jason Gutley. Post a comment here or drop a line to sue@blackgate.com.