The Magazine of Fantasy & Science Fiction, August 1963: A Retro-Review
The Magazine of Fantasy & Science Fiction, August 1963: A Retro-Review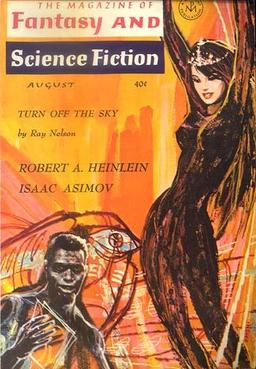 Here's an issue of F&SF from Avram Davidson's tenure, and Davidson's stamp is, to my eye pretty evident. It's a reasonably significant issue simply in that it includes part of a Heinlein serial.
The features include a book review column by Davidson, in which he covers a piece of non-fiction by Patrick Moore and Francis Jackson on the possibility of Life in the Universe, some Burroughs reissues (Davidson, in recommending the books, writes "Hark! Is that the squeal of an angry throat?," which later (slightly changed) became a story title for him), Walter Tevis' The Man Who Fell to Earth (Davidson was unimpressed), a book on whales, and (very briefly) Cordwainer Smith's You Will Never Be the Same, taking time to deny that "Cordwainer Smith" was ever a pseudonym of Robert Silverberg – and here I was, hoping that he would at long last reveal this in one of his bibliographic posts right here!
The cover is quite impressive – it's by Ed Emshwiller, for Ray Nelson's "Turn Off the Sky" – there's a bit of a Richard Powers vibe to it, though it's still of course Emsh… and a rare case where beautiful woman on the cover doesn't look like his wife Carol.
There is also of course a science column by Asimov ("T-Formation," a relatively weak outing, about large numbers), a Feghoot (about time travel and a couple of women of loose virtue – I'm sure you can guess the pun), a quite nice poem on the loss of the mystery of Venus due to Mariner II, by R. H. and Kathleen P. Reis; and, surprisingly, a letter column! Notable letters include one from James Blish complaining about the term "Science Fantasy" ("… stands as a warning that the author reserves the right to get the facts all wrong"); and one from a reader complaining about Davidson's editorial hand and declining to renew his subscription – who was the reader? One E. Gary Gygax!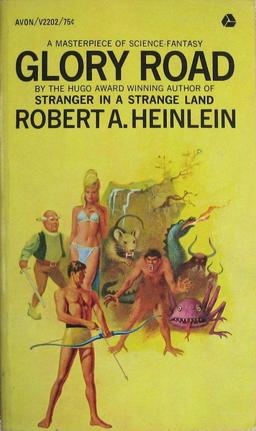 [Click on the images for bigger versions.]
The stories are:
"Turn Off the Sky," by Ray Nelson (15,000 words)
"Fred," by Calvin W. Demmon (400 words)
Glory Road, part 2 of 3, by Robert A. Heinlein (20,000 words)
"The Censors: A Sad Allegory," by TP Caravan (200 words)
"Sweets to the Sweet," by Paul Jay Robbins (4,400 words)
I won't say much about Glory Road… I'm sure most of you know a bit about it. It's sort of Science Fantasy, about Vietnam vet Oscar Gordon and Star, the Empress of the Twenty Universes, and their quest for the Egg of the Phoenix. I liked it when I read it quite a few years ago, can't say I loved it.
Ray Nelson (also known as R. Faraday Nelson) was born in 1931, and is still with us. He was a prominent fan, showing up in the letter columns of Planet Stories and other magazine from the late '40s, contributing cartoons to fanzines, and perhaps most significantly, inventing the propeller beanie.
He has published about 15 stories (mostly in F&SF and in Ted White's incarnation of Amazing/Fantastic) and a half-dozen or so novels, including a collaboration with Philip K. Dick (a childhood friend, Wikipedia says – did he know Le Guin as well?) and two Laser books. One of the Laser books, Blake's Progress, is well remembered, and was later reissued and expanded as Timequest (one wonders if the "expansion" was largely restoring Roger Elwood's cuts).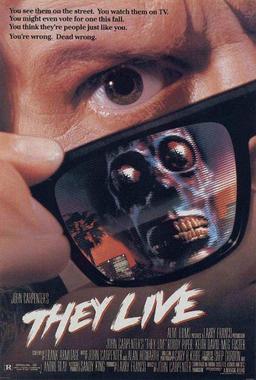 "Turn Off the Sky" was his first professional story to be published. (His second, "Eight O'Clock in the Morning," source material for the movie They Live, appeared in the very next issue.)
It is prefaced by a long introduction from Davidson in which he reveals that he has known of the story for four years and has been waiting for a chance to print it. Davidson mentions a "just completed novel of beatnik life in Chicago" – was that ever published? (I don't think so, it isn't mentioned on his website.)
"Turn Off the Sky" reads very much like a product of the late '50s. It's about a man named Abelard Rosenburg, a black man and an anarchist in the not too distant future; and about Reva, the last prostitute, with whom Abe falls in love.
The real thrust of the story is the decadent and pointless society they live in – a society of plenty, with very long-lived people, but everyone is bored and art is meaningless etc. etc. Reva turns out to be an antidote to all this ennui – and Abe, somewhat desperately, grabs at the hope she gives him, even as he doesn't understand her… until the shocking end.
I thought it ambitious and interesting, perhaps a bit overlong, very much (as I suggested) of its time… It was fairly well-received at the time – indeed, to this day, those who read it first back then remember it as a truly striking piece.
Nelson, however, didn't allow it to be reprinted for decades, apparently having decided it was too gloomy (and the end is indeed quite gloomy, to my taste not entirely earning that gloom).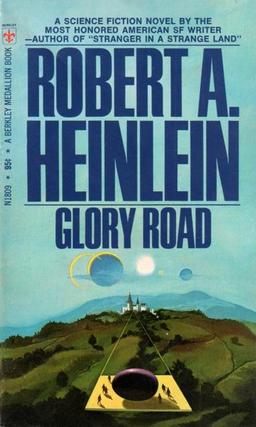 The other three stories are kind of typical F&SF light fantasy/SF. Because of the long novelette and the serial part, two of them are very short – "Fred" is about a genie stuck in a 7-Up bottle, and "The Censors: A Sad Allegory" is about a man who invents an immortality serum.
"Sweets to the Sweet" is about a frustrated husband, a part-time warlock, who realizes he is a were-creature, and plans to revenge himself on his wife and especially on the hated pet cat … you can see where this is going, though it does get there in amusing enough fashion.
As for the authors: Calvin Demmon (1942-2007) published 7 SF stories, split between F&SF and Ted White's Amazing/Fantastic (the last appearing in the August 1974 Amazing: one prior to the first one I bought). He also was involved in something called the Christian History Project.
TP Caravan, real name Charles Munoz, published 15 or 20 stories in the SF magazines between 1952 and 1965, some of them fairly well-received.
And Paul Jay Robbins published only this one story in the SF magazines, but apparently appeared as well in the slick magazines, did some other writing including porn, and did some underground press work, including an interview with Bob Dylan that is still remembered.
---
Rich Horton's last article for us was The 2015 Hugo Shortlist, Short Fiction: A Review. See all of Rich's retro-reviews here.