New Treasures: Quaternity by Kenneth Mark Hoover
New Treasures: Quaternity by Kenneth Mark Hoover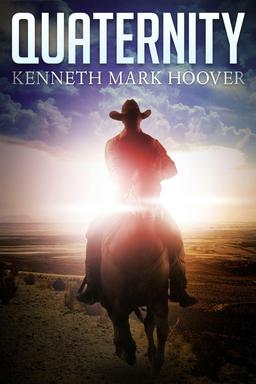 U.S. Marshal John T. Marwood is a soldier in an eternal war, and he's been traveling a long, long time. Some of the epic battles he's seen include Thermopylae. Masada. and Agincourt. And when he came to New Mexico Territory, circa 1874, and a small town called Haxan, it became one of the most epic showdowns of his long career.
But before he was a Marshall, Marwood followed a darker path. In this prequel novel, Kenneth Mark Hoover explores some of Marwood's mysterious past, telling the tale of his search for the fabled golden city of Cibola… and a battle against something very dark inside himself.
I bought the first John Marwood weird western novel, Haxan, at the World Fantasy Convention last year, and I was lucky enough to receive a copy of Quaternity at this year's Nebulas here in Chicago. This look like one of the better dark fantasy series currently on the market. If you're a fan of weird westerns, check it out.
Hell is Truth Seen Too Late! Before he became a U.S. federal marshal in Haxan, John Marwood rode with a band of killers up and down the Texas/Mexico border. Led by Abram Botis, an apostate from the Old Country, this gang of thirteen killers search for the fabled golden city of Cibola, even riding unto the barren, blood-soaked plains of Comancheria. And in this violent crucible of blood, dust, and wind, Marwood discovers a nightmarish truth about himself, and conquers the silent, wintry thing coiled inside him.
Quaternity was published by ChiZine Publications on May 21, 2015. It is 299 pages, priced at $16.99 in trade paperback, and $9.99 for the digital edition. The cover is by Erik Mohr.