New Treasures: Michael Moorcock's The Chronicles of Corum from Titan Books
New Treasures: Michael Moorcock's The Chronicles of Corum from Titan Books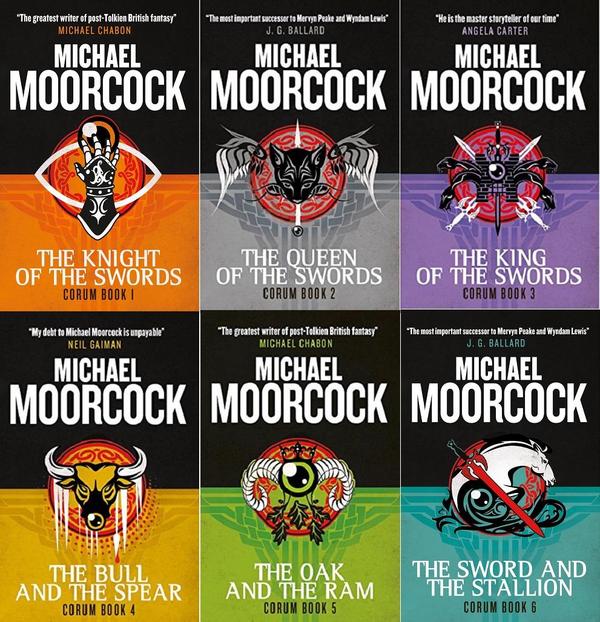 I was talking about The Chronicles of Corum, which Fletcher Vredenburgh calls "the most intense and beautiful books" in Michael Moorcock's Eternal Champion series, in a Vintage Treasures post recently. I was unaware at the time that Titan Books was planning to reprint the entire series in high quality trade paperback editions. If I was, I wouldn't have spent all that time and money tracking down the 1987 Grafton paperback.
The first, The Knight of the Swords, was published on May 5th. The other five will be released over the next five months, as follows.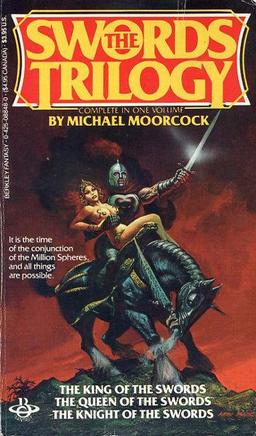 The Knight of the Swords (May 5, 2015)
The Queen of the Swords (June 2, 2015)
The King of the Swords (July 7, 2015)
The Bull and the Spear (August 4, 2015)
The Oak and the Ram (September 1, 2015)
The Sword and the Stallion (October 6, 2015)
The first three volumes were originally published in 1971, and then collected at The Swords Trilogy (1977). They were followed by the last three books in 1973-74, collected as The Chronicles of Corum in 1978.
This is one of Moorcock's most successful and enduring fantasy series, and I'm very pleased to see it return to print in handsome new editions. Check out these books by the author Michael Chabon calls "The greatest writer of post-Tolkien British fantasy."
Each volume costs $9.95, or $7.99 for the digital versions. The cover art is by Funny Little Fish/Dreamstime.
See all of our recent New Treasures posts here.