Goth Chick News: Stoker Award Winners Just In Time for Summer Indulging
Goth Chick News: Stoker Award Winners Just In Time for Summer Indulging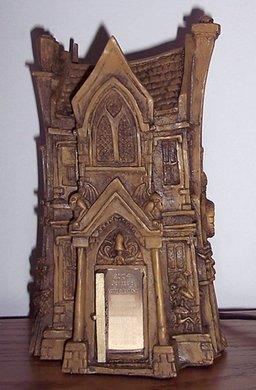 Back in February the Horror Writers Association announced their nominees for the annual Bram Stoker Awards for superior writing in eleven categories, including traditional fiction of various lengths, poetry, screenplays and non-fiction.
This week they announced the winners, who will receive what must be the coolest trophy ever.
Here are all the winners, as well as the runners up.
Superior Achievement in a Novel – Blood Kin, Steve Rasnic Tem (Solaris)
Suffer the Children, Craig DiLouie (Gallery)
Jade Sky, Patrick Freivald (JournalStone)
Beautiful You, Chuck Palahniuk (Jonathan Cape/Vintage)
The Vines, Christopher Rice (47North)
Superior Achievement in a First Novel – Mr. Wicker, Maria Alexander (Raw Dog Screaming)
Forsaken, J.D. Barker (Hampton Creek)
Consumed, David Cronenberg (Scribner)
Return of the Mothman, Michael Knost (Woodland)
Bird Box, Josh Malerman (HarperCollins)
Superior Achievement in a YA Novel – Phoenix Island, John Dixon (Gallery)
Intentional Haunting, Jake Bible (Permuted)
Unmarked, Kami Garcia (Little, Brown Books for Young Readers)
Passionaries, Tonya Hurley (Simon & Schuster Books for Young Readers
All Those Broken Angels, Peter Adam Salomon (Flux)
Superior Achievement in Long Fiction – "Fishing for Dinosaurs," Joe R. Lansdale (Limbus, Inc., Book II)
"The Infected," Taylor Grant (Cemetery Dance #71)
"Dreams of a Little Suicide," Eric J. Guignard (Hell Comes to Hollywood II)
"Three Guys Walk Into a Bar," Jonathan Maberry (Limbus, Inc., Book II)
"Lost and Found," Joe McKinney (Limbus, Inc., Book II)
Superior Achievement in Short Fiction (tie) – "The Vaporization Enthalpy of a Peculiar Pakistani Family," Usman T. Malik (Qualia Nous) and "Ruminations," Rena Mason (Qualia Nous)
"Hot Tub," Hal Bodner (Hell Comes to Hollywood II)
"Baby's Breath," Sydney Leigh (Bugs: Tales That Slither, Creep, and Crawl)
"Splinterette," John Palisano (Widowmakers: A Benefit Anthology of Dark Fiction)
"The Floating Girls: A Documentary," Damien Angelica Walters (Jamais Vu #3)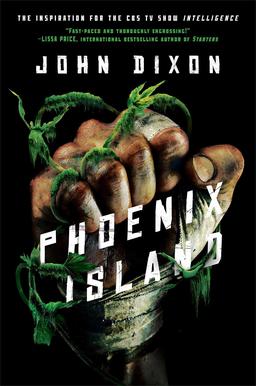 Superior Achievement in an Anthology – Fearful Symmetries, Ellen Datlow, ed. (ChiZine)
Qualia Nous, Michael Bailey, ed. (Written Backwards)
A Darke Phantastique, Jason V Brock, ed. (Cycatrix)
Burnt Tongues, Chuck Palahniuk, Richard Thomas, & Dennis Widmyer, eds. (Medallion)
Limbus, Inc., Book II, Brett J. Talley, ed. (JournalStone)
Superior Achievement in a Collection – Soft Apocalypses, Lucy Snyder (Raw Dog Screaming)
After the People Lights Have Gone Off, Stephen Graham Jones (Dark House)
Little by Little, John R. Little (Bad Moon)
Gifts for the One Who Comes After, Helen Marshall (ChiZine)
The End in All Beginnings, John F.D. Taff (Grey Matter)
Superior Achievement in Non-Fiction – Shooting Yourself in the Head For Fun and Profit: A Writer's Survival Guide, Lucy Snyder (Post Mortem)
Disorders of Magnitude, Jason V Brock (Rowman & Littlefield)
Lovecraft and a World in Transition, S.T. Joshi (Hippocampus)
The New Annotated H.P. Lovecraft, Leslie S. Klinger (Liveright)
Horror 101: The Way Forward, Joe Mynhardt & Emma Audsley (Crystal Lake)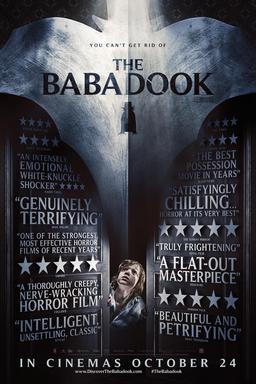 Superior Achievement in a Poetry Collection – Forgiving Judas, Tom Piccirilli (Crossroad)
Fearworms: Selected Poems, Robert Payne Cabeen (Fanboy Comics)
Venus Intervention, Corrinne De Winter & Alessandro Manzetti (Kipple Officina Libraria)
Sweet Poison, Marge Simon & Mary Turzillo (Dark Renaissance)
Mourning Jewelry, Stephanie Wytovich (Raw Dog Screaming)
Superior Achievement in a Graphic Novel – Bad Blood, Jonathan Maberry & Tyler Crook (Dark Horse)
Through the Woods, Emily Carroll (McElderry)
Locke and Key: Vol. 6: Alpha and Omega, Joe Hill & Gabrielle Rodriguez (IDW)
I Tell You It's Love, Joe R. Lansdale & Daniele Serra (Short, Scary Tales)
The Witcher, Paul Tobin (Dark Horse)
Superior Achievement in a Screenplay – The Babadook
American Horror Story: Coven: "The Magical Delights of Stevie Nicks"
Doctor Who: "Listen"
Penny Dreadful: "Séance"
The Walking Dead: "The Grove"
We reported on the winners of the 2013 Bram Stoker Award here, and the 2012 winners here.
The Bram Stoker Awards were presented during a banquet ceremony at the 25th annual World Horror Convention in Atlanta, GA on Saturday, May 9 2015.