Get Ready For Six More Best-of-the-Year Volumes
Get Ready For Six More Best-of-the-Year Volumes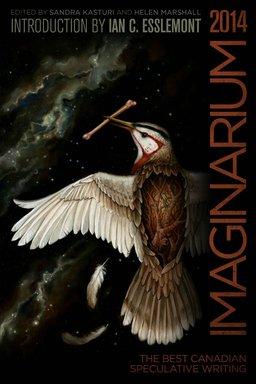 Last week I wrote a brief Future Treasures piece on the upcoming crop of Year's Best anthologies, Get Ready For 11 Best-of-the-Year Volumes, scheduled to be released in the next six months. I covered the big books in the pipeline, including ones from Rich Horton, Paula Guran, Jonathan Strahan, Gardner Dozois, John Joseph Adams, and others.
As comprehensive as that list was, since it went live I've been contacted by several folks in the know who've pointed out that I missed a number of volumes. Without further ado, here are six additional Best of the Year volumes scheduled to be released this year.
Wilde Stories: The Year's Best Gay Speculative Fiction, ed. Steve Berman (Lethe)
Heiresses of Russ: The Year's Best Lesbian Speculative Fiction, ed. Steve Berman (Lethe)
Imaginarium: The Best Canadian Speculative Fiction, edired by Sandra Kasturi (ChiZine)
The Year's Best Australian Fantasy and Horror, edited by Liz Grzyb & Talie Helene (Ticonderoga)
The Year's Illustrious Feminist Science Fiction and Fantasy, edited by Nisi Shawl (Aqueduct Press)
Year's Best YA Speculative Fiction 2013, edited by Julia Rios and Alisa Krasnostein (Kaleidoscope)
This brings the total to 17… and it still doesn't include several announced titles, such as the new Night Shade series edited by Neil Clarke, The Best Science Fiction of the Year (first volume to be released in 2016), and Steve Haynes' Best British Fantasy (no word on a 2015 volume.) If you're a fan of short genre fiction, the next six months will be very good to you indeed.