Goth Chick News: Eli Roth Goes from Hemlock Grove to South of Hell and Makes Bank with Knock Knock
Goth Chick News: Eli Roth Goes from Hemlock Grove to South of Hell and Makes Bank with Knock Knock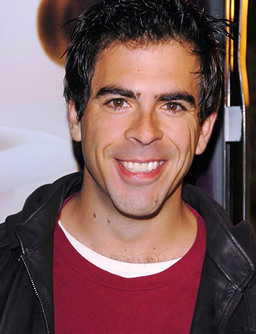 Goth Chick News fav, director Eli Roth, has been a very busy gent lately. And even if he didn't look like that, we still wouldn't be able to tear our eyes away from his latest lineup of projects.
First off, there the third and final season of the supernatural, hottie-monster-ridden joy ride that is Roth's Netflix series Hemlock Grove. If you haven't caught up with this yet, there is still time to binge watch Famke Janssen, Bill Skarsgard and Landon Liboiron tear through a small, New England town that is home to everything from vampires and werewolves to witches and mad doctors – and still have time to pine away that the next ten episodes will be the last.
Says the man himself:
We are so grateful to the fans of Hemlock Grove who have championed the series so intensely over two seasons. We are looking forward to taking the last and final season into some dark and unexpected places, and to giving viewers the killer finale.
Oh Eli, you know just what to say to a girl.  But when exactly?
Season 1 premiered in April and season two showed up in July.  A January 1st post on the HG Twitter feed said only that season three was "so close you could almost feel it" which means who-knows-what, but could indicate another full season landing in the early spring.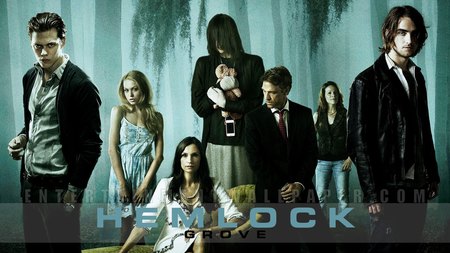 Whatever its release date, odds are that Hemlock Grove is already in the can because Roth is apparently immersed in his next small screen project, this time for the WE network.
Last week TV Guide released the first promo shot for Roth's new supernatural thriller, South of Hell, though we have no actual trailer footage yet.
Currently in production in Charleston, SC, the storyline sounds pretty darn interesting.
Charleston, South Carolina is the most possessed city in the world. Evil thrives there. Something with which 30-year-old exorcist Maria Abascal is intimately acquainted. She wrestles demons for a living. Especially Abigail, the one that lives within her. The one who feeds on damned souls and who's violated the laws of hell to live on earth — and live on, inside Maria. Now, as they work as one, Maria will discover how personal her battle with evil has become and how far Abigail will go to protect them both. It's a journey where the unspeakable is just a heartbeat away.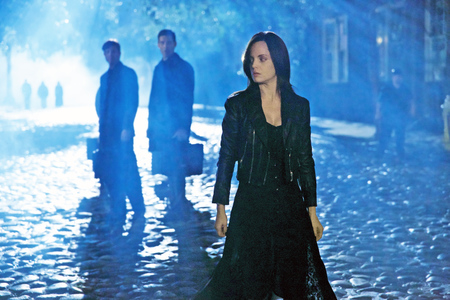 The dual role of Maria / Abigail is played by actress Mena Suvari who definitely has it in her to play creepy (remember American Horror Story season one?)
WE already has their crime drama The Divide slotted for summer kickoff so look for South of Hell to premier sometime in the latter part of 2015.
Last but certainly not least, Lionsgate pulled out the checkbook for Roth's latest big screen horror flick Knock Knock, which premiered this past weekend at the ongoing Sundance Film Festival.
According to Variety, the pic sold for a whopping $3M, making the film starring Keanu Reeves one of the biggest genre pickups at a festival in years.
Reeves plays a married man whose family is away. Two beautiful young girls show up on his doorstep to fill the void and turn a wild fantasy into his worst nightmare. And before you lot get all worked up thinking about the two-girls-one-guy thing, I've understood from several sources that Knock Knock has far more in common with Hostel than other type of "adult" entertainment.
Don't believe me?  Have a peek for yourself.
Knock Knock has no release date yet, but expect Lionsgate to look for an optimal time of year, like Halloween.
So there we are – virtually up to our ears in Eli Roth's twisted imagination and quite happy about it. What do you think? Post a comment or drop a line to sue@blackgate.com.