The Top 50 Black Gate Posts in November
The Top 50 Black Gate Posts in November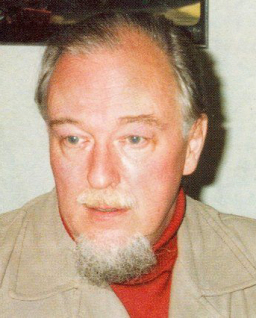 Boy, we sure covered a wide range of topics in November.
They included a look at the tragic death of British SF author John Brunner, the triumphant return of one of the fathers of modern Sword & Sorcery, a high-resolution snapshot of a 1942 pulp magazine rack, bulletins from the World Fantasy Convention, and a detailed report from inside the prehistoric painted caves of Somaliland.
And that's just a sample of the Top Ten most popular articles.
The #1 article of the month was an excerpt from Robert Silverber's article in the March 1996 issue of Asimov's SF magazine, on the tragic death of John Brunner, and a look at Brunner's career following his ill-fated detour into historical fiction.
The second most popular blog post last month was Fletcher Vredenburgh's review of Charles R. Saunders's new Sword & Soul novel Abengoni: First Calling. Saunders reshaped sword & sorcery with his first novel Imaro in 1981, and Howard Andrew Jones calls him "one of the greatest sword-and-sorcery writers of the '70s (and one that by all rights should be a household name)."
The #3 article for the month was a sample from the Shorpy Historic Picture Archive, with a gorgeous high-resolution pic of a 1942 magazine rack crammed with hundreds of pulp magazines, slicks, and comics — all in glorious color.
Number 4 on the list was our look at the horror catalog of the marvelous Valancourt Books. And rounding out the Top Five was James McGlothlin's review of the new horror anthology Nightmare Carnival.
After the list of top articles for November, I've also broken out the most popular blog categories for the month.
The complete Top 50 Black Gate posts in November were:
The top categories last month were:
The Top 5o Black Gate blog posts in October are here and you can see all 105 posts we made in the month of November here.