Lawrence Schick on "Dash and Daring Never Go Out of Style"
Lawrence Schick on "Dash and Daring Never Go Out of Style"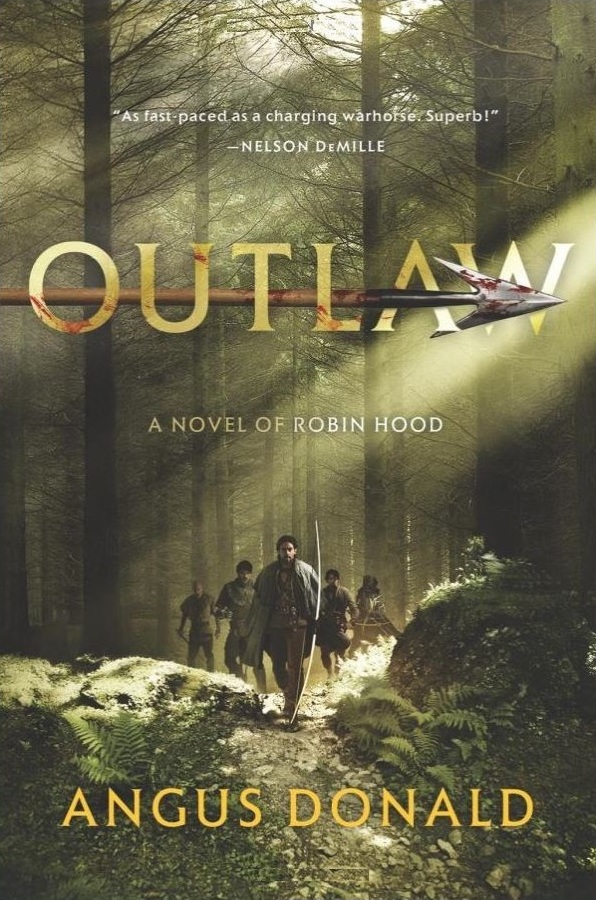 Lawrence Schick has posted an intriguing article on modern swashbucklers over at The Huffington Post.
I am a connoisseur of old swashbuckling stories, the kind of historical adventure tales that were arguably the western world's most popular form of fiction in the hundred years from the publication of Walter Scott's Ivanhoe in 1820 to Johnston McCulley's first Zorro novel in 1919… and I'm here to tell you that you don't have to go back to the 19th century to find a thrilling swashbuckler. A strong story boldly told never truly goes out of fashion, and there are some excellent novelists working today whose stories hearken back to the old swashbucklers, but whose writing is thoroughly modern.
He points to several recent titles, including William Dietrich's Ethan Gage books, and a sparkling new translation of Dumas's The Three Musketeers. He also enthusiastically recommends the Outlaw Chronicles by British author Angus Donald:
The titular outlaw in the series is none other than Robin Hood, the original swashbuckler himself… The books in this series are fast-paced, the characters are memorable and well-drawn, and the dialogue is crisp and modern. But Donald's Robin Hood isn't Scott's merry and chivalrous rogue, he's a much more dangerous man: he's a charismatic but ruthless renegade knight with a grudge against the aristocracy, and the author's portrayal of the hard life of a band of medieval outlaws rings true…

The author has done his homework, and his depiction of the bloody work of combat in the 12th century is in equal parts thrilling and horrific. This is solid historical adventure that doesn't shy away from the nasty realities of life in the Late Middle Ages: Donald tells it as it was.
Lawrence Schick's most recent post for us was Compiling The Big Book of Swashbuckling Adventure. Read the complete article at The Huffington Post.