Goth Chick News: 13 Questions for Chad Bednar, Author of Keeper of the Sins
Goth Chick News: 13 Questions for Chad Bednar, Author of Keeper of the Sins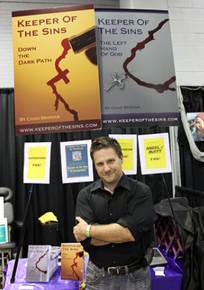 We met author Chad Bednar at this year's Chicago Comic Con when he lured us into his booth with his stories promising vampires, evil artifacts, and the Vatican.
What can I say?  Not all girls like chocolates and flowers.
After reading the first installment in his Keeper of the Sins series, it was obvious that you all needed to meet Chad as well.  With Black Gate being an oasis for emerging authors, where they can always be assured of a cushy chair, an adult beverage, and a warm welcome – everyone, meet Chad Bednar.
Chad, meet everyone.
GC: How did you first get into writing?  Was it to meet girls?
CB: No, nothing that weird.  Besides, I met the girl of my dreams in a cadaver lab (GC: Really? You're always welcome in the Goth Chick News office in that case).  I started writing because I had more to say, but only thought of the perfect way to say it later.  My brain is irritating that way.
What was your inspiration for Keeper of Sins?
It's a dovetailing of a number of my interests.  I am constantly distracted by all things fantastical.  If the SyFy channel had been around when I was younger, I would have starved to death in front of it.  The question of faith is a journey I've wrestled with, and this is my lifelong research.
Can you tell us a bit about the storyline?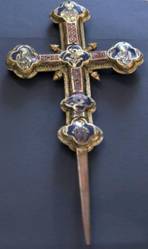 It starts with a child.  A little girl sacrificed herself for Marcus, and it changed him/broke him.  It gave him a conscience (not a "soul", mind you), that keeps him from existing the way he was.
In the meantime, the Vatican has been keeping certain "Tainted Artifacts" from corrupting and destroying, well, everything.  Even the previous Keepers fell before the artifacts and the things that came looking for them.
When the Vatican and Marcus found each other, the Vatican made a deal: watch over and defend these damned things, and we will give you absolution when you really do die – perhaps give you a chance to get into Heaven.  Marcus, who is still coping with his new feelings, decides this is a good way to start making up for what he's done.
Marcus is a very different approach to a vampire main character.  With the literary market flooded by vampires, what was your creative process for creating Marcus?
The great thing about vampires is that it is a vast vein to mine (Oh har har Chad – GC).  My first attempt at creating a vampire was bringing back Achilles.  THE Achilles.  But I ended up creating a character that was so powerful he beat absolutely everything and who the hell wants to read about that?
Then I made Marcus.  He was very close to what he is now, but much more… elegant… and boring.  So I put myself in his situation: nobody he knew likes him, nobody he works with trusts him, and everybody dies or tries to kill him.  What would that do to me?  I, for one, would turn out to be a real tool.  His personality keeps me from feeling guilty about dropping plot boulders on his head.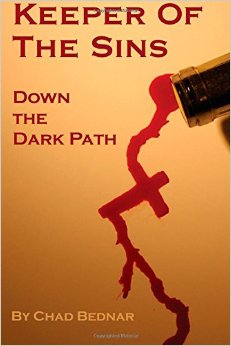 Your stories include other supernatural characters such as werewolves and zombies.  Have you always been a fan of the genre?
Not really.  I'm pretty skittish and scare easily.  I'm a story junkie.  I taught myself to read before I was four and I have a hard time putting a book away.  I still read by nightlight.  Whether it's outwitting a monster or revenge through reincarnation, I'm right there.
I love that you set part of the action in Chicago.  Is this a good place for supernaturals?
Hmmm.  Can't construct anything in Chicago without unearthing an unknown graveyard, bloodsucking politicians, etc. Here we have a large, old city at the junction of earth, water, and air elements (fire in the history).  Oh, yeah.  I've always suspected Chicago is a prime candidate for "supernatural central."
Are you a Chicagoan or do you just write about us?
I've lived in Chicago nearly all my life, exempting college.  I moved south a couple years, but I always thought of Chicago as "home".  Though I will admit I have taken certain creative license when describing the town.  My memory and creativity sometimes paints a picture in my mind where I go back and say "Wait, what?  You mean THAT'S what it looks like?"
Are the Keeper novels your first published works?
It's about my sixth novel, depending on what you count.  It took me a while to cut my teeth in the art and really find my voice.  I've written about alternate dimensions, telekinetics, meteors that make people crazy, and aliens breeding the human race.  You know, the usual.  (Umm, ok…wow.  -GC)
But when I wrote Keeper of the Sins: the Left Hand of God, the most published person I know said: "This needs to be out there NOW."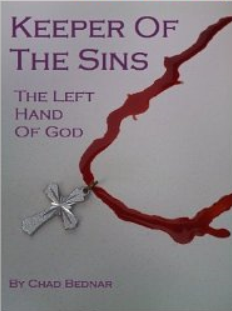 What kind of research did you do for Keeper and where did you conduct your research? Did you consult with anyone directly related to the Catholic Church, like a priest for instance?
Rule number five in writing: Research is god.  The series is more about Faith, rather than any single religion, which gives me some latitude.  I've spoken to a brilliant man who was the head of ecumenical studies, now a curator of a bible museum.  I've read about the subject from great people of all faiths, and, of course, I've spoken with priests.
Book 2, Down the Dark Path was just released in August. Is it easier or more difficult to continue expanding on a central character through multiple story lines?  Did you already have an idea of how much of Marcus will be revealed in each book before you even started writing book 1?
It's always interesting to see how a character develops when they come up against something that changes them.  Now that I have a firm hold on this character in my mind, I have a chance to see those changes happen.  Visualizing the conflict is easy, dealing with how it changes him, that's hard.  As far as how much will be revealed, well, this is also a foray into a quest about faith.  I'm not sure it will ever be fully revealed.  Perhaps Marcus will come to his own conclusions about the larger issues.
As an author, who are your favorite authors?
I have three of them: Dean Koontz, Dean Koontz, and Dean Koontz.  I do follow Jim Butcher, and I was crestfallen to see the Dresden series end.  I do have individual books from various authors that I read again just for the flavor.
If Keeper ever made it to the big screen, who would you like to see play the main characters?
I see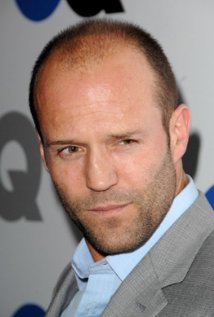 (Fast and Furious, Homefront) as Marcus.  He's got the voice and the "pissed" vibe going for him.  Otherwise, the other characters are based on people I've known and researched, mixed with aspects that make them better suited for the parts I've cast for them in my little universe.
What's next for you?  Can we look forward to more Keepers of the Sins?
Ohmigod, yeah.  I have ideas for the next five or so, and more tidbits keep popping up.  The next one involves dragons and is brewing as fast as I can get it to follow the blinking cursor.  It takes place in the vast tunnels running under Chicago.  It has the elves I had intended to put in the last book, but had to cut to simplify the storyline.  And it has a ninja vampire.  I didn't expect that last one, but it kept insisting.  I'm kinda curious to see how it ends.
Marcus is everything I wish I was: rich, powerful, confident, etc, but he's just not a nice guy.  If the character were to walk through the door, he'd be looking to kick my ass for what I put him through.  I'd like to know him, but being friends wouldn't be possible.
Thank you Chad – we'd like to get to know Marcus a bit better ourselves…
Keeper of the Sins: The Left Hand of God and Keeper of the Sins: Down the Dark Path are both available now from Amazon in paperback and ebook.  Then keep up with new installments of Marcus's story at Keeper's official website, where you can also check out a video preview of the series.