New Treasures: Dark Entries by Robert Aickman
New Treasures: Dark Entries by Robert Aickman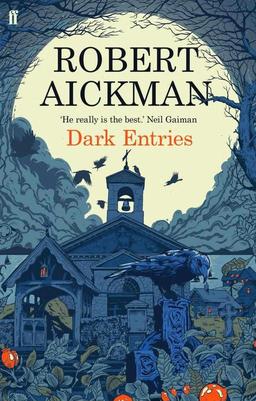 Robert Aickman was an English ghost story writer who died in 1981. I bought his famous collection The Wine-Dark Sea over 10 years ago and was very impressed.
But it's been a long time since I've seen a contemporary printing of his most famous books — especially in an affordable paperback format. So I was thrilled to see Faber & Faber recently reprint three collections in both digital editions and handsome trade paperbacks: The Unsettled Dust (September 4), The Wine-Dark Sea (August 7), and his very first collection, Dark Entries. All are well worth your time, especially if you're a fan of British horror.
'Reading Robert Aickman is like watching a magician work, and very often I'm not even sure what the trick was. All I know is that he did it beautifully.' — Neil Gaiman

Aickman's 'strange stories' (his preferred term) are constructed immaculately, the neuroses of his characters painted in subtle shades. He builds dread by the steady accrual of realistic detail, until the reader realises that the protagonist is heading towards their doom as if in a dream.

Dark Entries was first published in 1964 and contains six curious and macabre stories of love, death and the supernatural, including the classic story 'Ringing the Changes.'

'Robert Aickman was the best, the subtlest, and creepiest author of ghost stories of his time… still enormously readable, offering mysteries which get deeper and scarier with each return.' — Kim Newman
Dark Entries was published June 5, 2014 by Faber & Faber. It is 256 pages, priced at £7.99 in trade paperback and $5.82 for the digital edition. The gorgeous cover is by Tim McDonagh; click for a bigger version.