Celebrating 1 Million Page Views: The Top 50 Black Gate Posts in July
Celebrating 1 Million Page Views: The Top 50 Black Gate Posts in July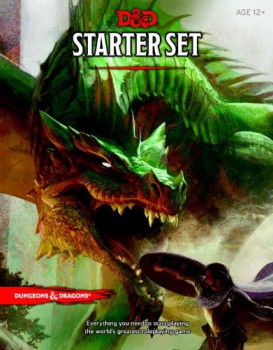 We invited America into our home last month to sit down and talk about fantasy, and America showed up. It stuck around too, peeking under the couch cushions and rooting around in the back of the fridge. By the end of July, the Black Gate servers had racked up 1.1 million page views — a new record for us, and the first time we've ever crossed a million.
We're celebrating a bit this month, but not too hard. Because America is still here, with an insatiable appetite for news and reviews on the latest in new and classic fantasy. And also for bean dip, which America eats in great quantity. Unfortunately, America ate all the chips and left the lid off the salsa, letting it dry overnight. We love you America, but come on. Don't be a jerk.
The most popular article on the Black Gate blog last month was a forensic analysis of the brand new Dungeons & Dragons Starter Set by Andrew Zimmerman Jones. Interest in the re-launch of D&D — which officially kicked off this month with the release of the new Player's Handbook — has been very strong.
Next on the list was Howard Andrew Jones's conversation with author Mark Lawrence, on the occasion of the publication of his new novel Prince of Fools.
Third was "Reading the Entrails," Matthew David Surridge's lengthy analysis of 25 years of Locus magazine reader polls on the Best Fantasy Novels of All Time, and how the results have changed over the years — and surprisingly, how they've stayed the same.
Rounding out the Top Five were D.B. Jackson's article, "The Life and Times of a Midlist Author," and James Maliszewski's nostalgic look back at previous editions of Dungeons and Dragons, "New Editions Past."
The complete Top 50 Black Gate posts in July follow.
The Top 5o Black Gate blog posts in June are here and you can see all 114 posts we made in the month of July here.