The New York Times on How Dungeons & Dragons Influenced a Generation of Writers
The New York Times on How Dungeons & Dragons Influenced a Generation of Writers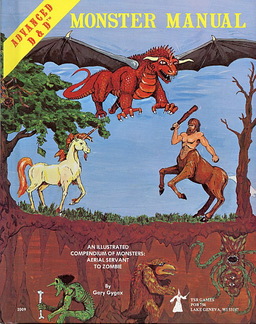 Ethan Gilsdorf, a contributor for Gygax Magazine, wrote an intriguing feature for the Sunday New York Times last weekend. Interviewing several popular writers, Gilsdorf shows how profoundly Dungeons and Dragons, which turned 40 this year, has influenced the current generation of fantasy authors.
For certain writers, especially those raised in the 1970s and '80s, all that time spent in basements has paid off. D&D helped jump-start their creative lives. As [Junot] Díaz said, "It's been a formative narrative media for all sorts of writers."

The league of ex-gamer writers also includes the "weird fiction" author China Miéville (The City & the City); Brent Hartinger (author of Geography Club, a novel about gay and bisexual teenagers); the sci-fi and young adult author Cory Doctorow; the poet and fiction writer Sherman Alexie; the comedian Stephen Colbert; George R. R. Martin, author of the A Song of Ice and Fire series (who still enjoys role-playing games)…

Mr. Díaz, who teaches writing at the Massachusetts Institute of Technology, said his first novel, the Pulitzer Prize-winning The Brief Wondrous Life of Oscar Wao, was written "in honor of my gaming years." Oscar, its protagonist, is "a role-playing-game fanatic…" Though Mr. Díaz never became a fantasy writer, he attributes his literary success, in part, to his "early years profoundly embedded and invested in fantastic narratives." From D&D, he said, he "learned a lot of important essentials about storytelling, about giving the reader enough room to play."
Read the complete article here.