New Treasures: The House of Small Shadows by Adam Nevill
New Treasures: The House of Small Shadows by Adam Nevill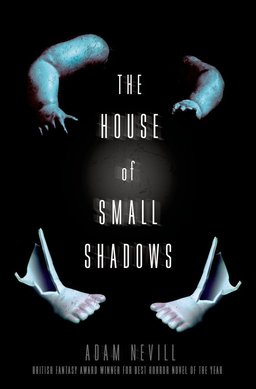 I have a real fondness for horror novels, but sadly I haven't paid much attention to the horror market recently. Adam Nevill's latest novel The House of Small Shadows just arrived and it looks like just the thing to entice me back in.
Catherine's last job ended badly. Corporate bullying at a top antiques publication saw her fired and forced to leave London, but she was determined to get her life back. A new job and a few therapists later, things look much brighter. Especially when a challenging new project presents itself — to catalogue the late M. H. Mason's wildly eccentric cache of antique dolls and puppets. Rarest of all, she'll get to examine his elaborate displays of posed, costumed and preserved animals, depicting bloody scenes from World War II. Catherine can't believe her luck when Mason's elderly niece invites her to stay at Red House itself, where she maintains the collection until his niece exposes her to the dark message behind her uncle's "Art." Catherine tries to concentrate on the job, but Mason's damaged visions begin to raise dark shadows from her own past. Shadows she'd hoped therapy had finally erased. Soon the barriers between reality, sanity and memory start to merge and some truths seem too terrible to be real… in The House of Small Shadows by Adam Nevill.
Nevill's first three novels were Banquet for the Damned, Apartment 16, and The Ritual; he also contributed to the recent anthologies End of the Road and The Best British Fantasy 2013. We discussed him last on the occasion of his fourth novel Last Days, a Blair Witch style creep-fest in which a documentary film-maker investigates an apocalyptic cult, discovering some nasty secrets in the process.
The House of Small Shadows will be published by St. Martin's Press on July 15, 2014. It is 384 pages, priced at $25.99 in hardcover and $12.99 for the digital edition.