New Treasures: Last Days by Adam Nevill
New Treasures: Last Days by Adam Nevill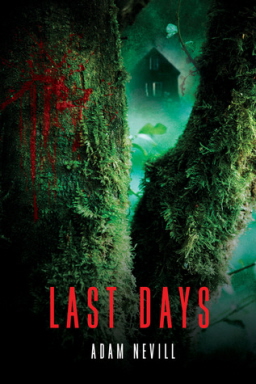 I'm a fan of dark fantasy and horror, and I especially like to keep an eye on exciting new authors. There's been some recent buzz about Adam Nevill and his fourth novel Last Days, and I decided to check it out.
Nevill is the author of three other novels of supernatural horror: Banquet for the Damned, Apartment 16, and The Ritual. His new book Last Days is a Blair Witch style creep-fest, in which a documentary film-maker investigates an apocalyptic cult — and discovers some nasty secrets.
When guerrilla documentary maker, Kyle Freeman, is asked to shoot a film on the notorious cult known as the Temple of the Last Days, it appears his prayers have been answered. The cult became a worldwide phenomenon in 1975 when there was a massacre including the death of its infamous leader, Sister Katherine. Kyle's brief is to explore the paranormal myths surrounding an organization that became a testament to paranoia, murderous rage, and occult rituals. The shoot's locations take him to the cult's first temple in London, an abandoned farm in France, and a derelict copper mine in the Arizonan desert where The Temple of the Last Days met its bloody end. But when he interviews those involved in the case, those who haven't broken silence in decades, a series of uncanny events plague the shoots. Troubling out-of-body experiences, nocturnal visitations, the sudden demise of their interviewees and the discovery of ghastly artifacts in their room make Kyle question what exactly it is the cult managed to awaken – and what is its interest in him?
The Publishers Weekly review was particularly intriguing: "Fans of films about haunted places, otherworldy beings, and rituals gone terribly wrong will find this homage deliciously chilling." Doesn't that include, I mean, everyone? Who's not a fan of films about "rituals gone terribly wrong?" Uh-huh. Nobody.
Last Days was published in trade paperback by St. Martin's Press on February 26, 2013. It is a satisfyingly-hefty 531 pages, and priced at $15.99 ($9.99 for the digital edition).