Goth Chick News: Something Wicked Is Coming Back This Way…
Goth Chick News: Something Wicked Is Coming Back This Way…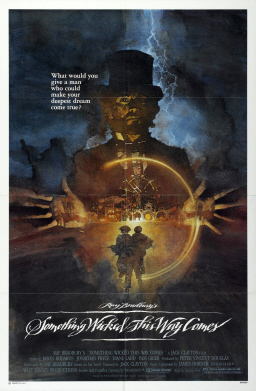 Okay, at this point it's pretty clear that Hollywood is out to remake every story that ever freaked us out as kids.
Last month, we heard Cary Fukunaga (True Detective) is finally set to direct an IT remake after five years in development hell. That was OK, since it's not like clowns were ever going to be funny and harmless again anyway.
But this week, we learn that Disney is taking another run at their 1983 film version of Something Wicked This Way Comes and once again I heave that sigh which basically says 'there they go f'ing up another classic.'
Not that the movie version of Something Wicked is entirely a "classic" that did well the first time around – because it didn't.
Bradbury actually scripted the original film, but he and the director Jack Clayton had a difference of opinion over the tone of the movie. Clayton wanted something more "family-friendly" and Disney had a revised draft produced without Bradbury; but the first cuts of the film tested poorly. Additional effects and a new score were added and Bradbury was brought back in to write new material.
But it was too little too late. Bradbury always claimed much of his intentions for the movie were destroyed and Disney barely broke even.
However, in the ensuing years the film version has gathered something of a cult following, while the book, of course, has always been a Bradbury masterpiece.
Seth Grahame-Smith (writer of Abraham Lincoln: Vampire Hunter and Dark Shadows) has been hired by Disney to direct a new adaptation of Something Wicked and this project will also mark Graham-Smith's feature directorial debut.
Apparently, Grahame-Smith will write a treatment ASAP and then another writer will be brought onboard to actually craft the screenplay. As Grahame-Smith told Deadline News,
Ray Bradbury's Something Wicked haunted me. Spoke to me. Crawled under my skin and stayed there… Bradbury's carnival is everything we fear. It's age and death and failure. It's a foreign body, invading the ideal small town the way a virus invades a cell.

I have been so crazy about this book, and it was such a formative title in my life that I actually wrote a piece on NPR about why it is so important for young males to read. It is a classic coming-of-age, father-son story about the transition from childhood to adulthood and how kids can't wait to be adults and adults romanticize their childhoods. I'm not remaking the movie; I want the haunted atmosphere that makes the book so chilling, and I want to reinstate some of the classic scenes from the book that were missing from the '83 film.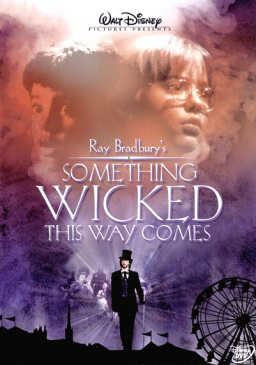 Okay, with that amount of passion, I'm willing to give Grahame-Smith a break. Not the kind of break I gave Garth Jennings when he said he "knew where his towel was" regarding his remake of Hitchhiker's Guide, since that was clearly a colossal mistake – but a bit of a break nonetheless.
And why isn't Grahame-Smith writing the script this time out as well?
He's still up to his neck in Beetlejuice 2 for Tim Burton, which would seem to indicate Beetlejuice 2 actually has some kind of pressing timeline. (Is Michael Keaton really that busy with voice-over work?)
But Grahame-Smith is also separately completing a sequel novel to Abraham Lincoln: Vampire Hunter, due out in January. So maybe that has something to do with it.
Okay Mr. Grahame-Smith, I'm willing to go with you, but for the love of Bradbury, spare us the "family friendly" part (provided Disney will actually allow you to) and give us that "chilling, haunted atmosphere" that hooked us on the book in the first place.
And until then, here's the trailer to the original film, in case you don't remember it. If you've never seen it, do so – then drop a line or post a comment to sue@blackgate.com.