New Treasures: Cruel Beauty by Rosamund Hodge
New Treasures: Cruel Beauty by Rosamund Hodge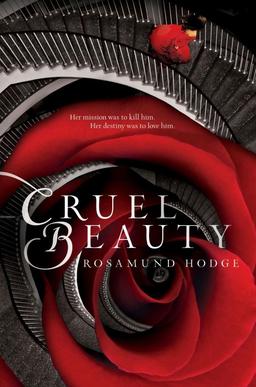 Rosamund Hodge's story "Apotheosis" from Black Gate 15, was a brilliant and wholly original tale of three brothers who undertake a dangerous voyage to find a new god for their small village. She's also been published in Strange Horizons, Beneath Ceaseless Skies, and Lightspeed Magazine.
Cruel Beauty, her first novel, arrived in January, and has already received wide acclaim. I finally acquired a copy last month and it looks gorgeous. I plan to settle in with it this weekend and find out what just what wonders Rosamund has accomplished with her fairy tale source material.
The romance of Beauty and the Beast meets the adventure of Graceling in a dazzling fantasy novel about our deepest desires and their power to change our destiny.

Betrothed to the evil ruler of her kingdom, Nyx has always known her fate was to marry him, kill him, and free her people from his tyranny.

But on her seventeenth birthday, when she moves into his castle high on the kingdom's mountaintop, nothing is as she expected — particularly her charming and beguiling new husband.

Nyx knows she must save her homeland at all costs, yet she can't resist the pull of her sworn enemy — who's gotten in her way by stealing her heart.
Cruel Beauty was published by Balzer + Bray on January 28, 2014. It is 352 pages, priced at $17.99 in hardcover and $9.99 for the digital edition.
See all of our recent New Treasures here.