Rejecting the Golden Age: Gareth L. Powell on Escaping Science Fiction's Pulp Roots
Rejecting the Golden Age: Gareth L. Powell on Escaping Science Fiction's Pulp Roots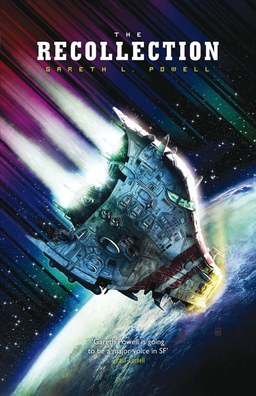 Over at SF Signal, author Gareth L. Powell has issued a call to stop recommending classic SF and fantasy, and start putting newer works in the hands of readers curious about our genres. His comments apparently arise from his experiences talking to a reading group who hadn't read any SF written in the last 50 years.
The only way we'll escape the legacy of our pulp roots is to promote the innovation, literary merit, and relevance of the best modern genre writing. Some fans will always cling to the 'golden age' works of the 1950s, 1960s and 1970s, and I can understand why. They provide a magic door back to the simple pleasures of a simpler world – a world before global warming, oil shortages, terrorism, and economic uncertainty; relics of a world where the future was easily understood, and (largely) American, middle class and white in outlook, origin and ethnicity.

Part of me understands and sympathizes with that need for security. I still draw comfort and enjoyment from those old books. Arthur C. Clarke, Larry Niven, Philip K. Dick… These writers are the elder gods in my personal pantheon; but they are neither the beginning nor the end… being a fan's a bit like being in a marriage. You have to accept that the person you're with will mature and change, and you have to embrace that, and change with them in order to keep things fresh…

So, the next time a non-SF reader asks you what they should read, resist the temptation to throw them a copy of Foundation or Slan, and point them instead at something published in the last five years… Give them something modern, and they're more likely to find characters, ideas and attitudes with which they can relate.
Powell is the author of Silversands, The Recollection, Ack-Ack Macaque and its new sequel, Hive Monkey — which he freely notes employs "the furniture of 1930s pulp literature – Zeppelins, Spitfires, cigar-smoking monkey pilots, evil android armies."
Read the complete article at SF Signal here.