Religion in Fantasy Lit
Religion in Fantasy Lit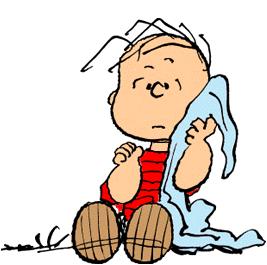 "There are three things I have learned never to discuss with people… religion, politics, and the Great Pumpkin."
– Linus, Peanuts
Linus may have been right, but I've never been one to follow sensible advice. So today, I'm going to talk about religion in fantasy.
Religion is a touchy subject for some people, but it's long been a tradition in the genre to create fictional deities and use them in a variety of ways. From Tolkien's Silmarillion to the extensive pantheon of Stephen Erikson's The Malazan Book of the Fallen series, fantasy is rich with mythology.
Whenever I begin to brainstorm ideas for a new novel or series, one step of my world-building is to imagine what sorts of religions will be present and how they shaped their societies. I have to ask myself questions such as: do the gods actually exist? If so, do they personally intervene in the lives of the characters? Does prayer possess temporal power? What is the role of religion in the daily lives of the common people?
These questions have vast ramifications for the story world. Even if the deities are unable or unwilling to directly intervene in the lives of mortals, the mere presence of belief will shape (or appear to shape) events. And if the deities actually answer the prayers of their adherents, that opens up all kinds of possibilities, which in turn should alter the structure of faith organizations. Just look to the history of Europe during the Middle Ages, when religion affected the politics and practices of great nations, and then imagine how powerful those priesthoods would have been if they could perform regular miracles, like ensuring bountiful harvests for the faithful or restoring the dead to life.
And what if the gods can physically manifest in the story world? How does that alter humanity's relationship to the supernatural?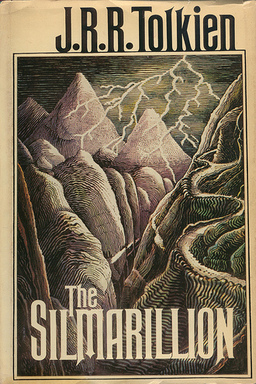 Personally, I enjoy fantasy from all across the spectrum, although I admit a preference for stories where the supernatural world is present in some fashion.
In Robert E. Howard's Hyborian Age, the gods are largely abstract, but Conan still battles his fair share of demons and evil spirits, which seems to indicate that there are worlds beyond the physical where these entities originate.
Michael Moorcock's champion, Elric, regularly confers with his patron demon lord, Arioch. And one cannot forget H.P. Lovecraft, whose bizarre and compelling proto-deities still resonate with many modern readers.
In my own writing thus far, I've tended to stay on the path of "less is more." My Shadow series contained supernatural creatures, but religion remained confined to the mundane (mainly in the political arena.)
However, my new series, The Book of the Black Earth, takes place in a theocentric culture, where veneration of the gods is a primary component of everyday life. This, as I've said above, embroils me in new questions about how such a prominent religion affects my fictional society, but that's one of the things I love about writing.
It's like being an explorer in a vast, undiscovered land. No map, no guide — just me and my imagination.