Can't Keep a Great Buncha Folks Down
Can't Keep a Great Buncha Folks Down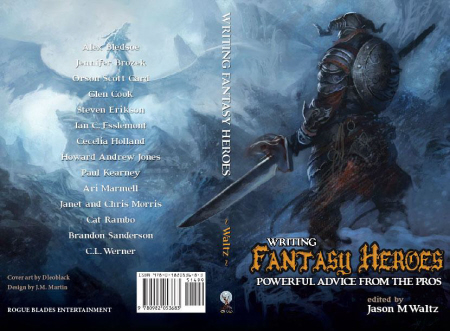 Or as Charlie Daniels sang, "RBE will rise again." Or maybe not, but it is what he was thinking. Or maybe not.
It is, however, the truth. RBE (Rogue Blades Entertainment) has resurfaced online, finally putting up its first website in two years at Rogue Blades Presents.
It's been a bit and then some, but the house is making strides and a comeback's round the bend. The site is up, the books are all listed, the authors and artists are accounted for, and the future looks promising.
In recreating the site, I even discovered something spectacular: all of the old Home of Heroics posts! Granted, they're buried in a mass of gibberish in an XML file, but it's nothing a little elbow grease, good eyes, and lots of time won't salvage. Volunteers?
Drop on by the new joint and share your thoughts of it; grab a book while you're there.