The Top 50 Black Gate Posts in August
The Top 50 Black Gate Posts in August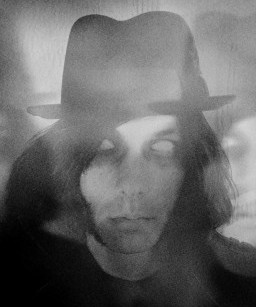 The top article on the Black Gate blog last month was Patty Templeton's interview with enigmatic author/musician Lonesome Wyatt, guitarist and vocalist for the gothic country music band Those Poor Bastards, and author of the pulp horror novel The Terrible Tale of Edgar Switchblade.
Second on the list was our look at the first volume in the Classics of Science Fiction line, The Best of Stanley G. Weinbaum, followed by Bryan Thomas Schmidt's massive roundtable interview with the editors of four Year's Best volumes: Ellen Datlow, Paula Guran, Rich Horton and Gardner Dozois.
Roundtable interviews seem to be popular this month. Next on the list was Garrett Calcaterra's hard look at the life of a fantasy midlister, a conversation with authors M. Todd Gallowglas, Patrick Hester, Wendy N. Wagner, and David B. Coe. Rounding out the Top Five for the month was Nick Ozment's look at the eldritch work of H.P. Lovecraft.
The complete Top 50 Black Gate posts in August were:
The Top 5o Black Gate blog posts in July are here, and you can see all 87 posts we made in the month of August here.