"A Fun Story That Reminded Me of Conan": Tangent Online on "Stand at Dubun-Geb"
"A Fun Story That Reminded Me of Conan": Tangent Online on "Stand at Dubun-Geb"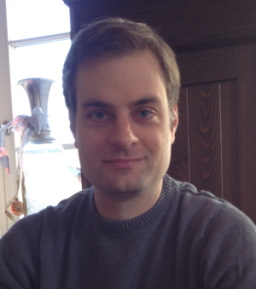 Louis West at Tangent Online reviews Ryan Harvey's newest Ahn-Tarqa tale, published here on September 15th:
Ryan Harvey's "Stand at Duben-Geb" tells of a fantasy world with ancient Shaper magic, domesticated hadrosaurs and a clan of Mongol-like nomadic peoples desperately trying to survive the genocidal attacks of a rival clan. Holed up in a cleft in the steep Duben-Geb mountains in the middle of drenching rains, what's left of Clan Molghiz squabbles among themselves as their talahn leader lies dying…

A landslide uncovers an ancient colossus, a forty-foot soulless, dead metal giant. But Khasar's years with a magic-wielder have given him a sensitivity to the Arts and the craft that could perhaps reawaken this creature… A fun story that reminded me a bit of the old Conan tales.
"Stand at Dubun-Geb" is the second Ahn-Tarqa tale published here, following "The Sorrowless Thief," an exciting  science-fantasy tale packed with "magically tamed dinosaur beasts… [and] a lot of intrigue." (Tangent Online).
Ryan Harvey won the Writers of the Future Contest in 2011 for his Ahn-Tarqa story, "An Acolyte of Black Spires." Ahn-Tarqa is also the setting for his e-book novelette, "Farewell to Tyrn," and his upcoming novel, Turn over the Moon.
The complete catalog of Black Gate Online Fiction, including stories by Peadar Ó Guilín, Dave Gross, Mike Allen, Vaughn Heppner, Mark Rigney, Aaron Bradford Starr, Martha Wells, Nina Kiriki Hoffman, E.E. Knight, C.S.E. Cooney, Howard Andrew Jones, and many others, is here.
"Stand at Dubun-Geb" is a complete 5,500-word short story of heroic fantasy. Read the complete story here.