'A Strange Land Where Magic Works and the Seas are of Sand': Tangent Online on "The Turtle in the Sea of Sand"
'A Strange Land Where Magic Works and the Seas are of Sand': Tangent Online on "The Turtle in the Sea of Sand"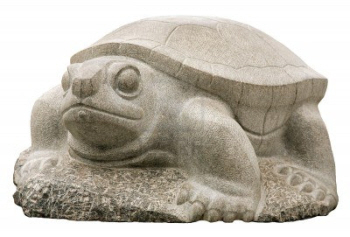 Dave Truesdale at Tangent Online reviews Mary Catelli's adventure fantasy tale, published here on May 26:
Mary Catelli gives us a strange land where magic works and the seas are not of water but of sand. On the docks of a village next to such a sea comes young Kyre, a small dock-rat of a boy looking for work. A young nobleman — sailor and wizard — hails young Kyre and employs him to guard his small boat and the enchanted chest it holds while he departs for a short visit to the town. Despite his vigilance and best efforts Kyre is assailed by thieves cloaked in invisibility and the boat he has sworn to guard is stolen.

A lad of honor and practicality (he does not want his name besmirched), Kyle rents a boat and takes off after the thieves. Word of the theft has traveled quickly and ere long Kyle meets up with the nobleman-wizard as they both trail the thieves to a nearby island.
Mary Catelli started writing in her teens, when deprived of books to read. After a while, she started finishing the stories. Since then, her short stories have appeared in various Sword and Sorceress anthologies and Weird Tales. She is working on a novel. She lives in Connecticut, where she works as a computer programmer.
The complete catalog of Black Gate Online Fiction, including stories by Martha Wells, Michael Penkas, Vera Nazarian, Ryan Harvey, Nina Kiriki Hoffman, E.E. Knight, C.S.E. Cooney, Howard Andrew Jones, Harry Connolly, and many others, is here. Read Dave's complete review here.
"The Turtle in the Sea of Sand" is a complete 4,800-word adventure fantasy tale. It is offered at no cost. Read the complete story here.