The Top 12 Black Gate Fiction Posts in December
The Top 12 Black Gate Fiction Posts in December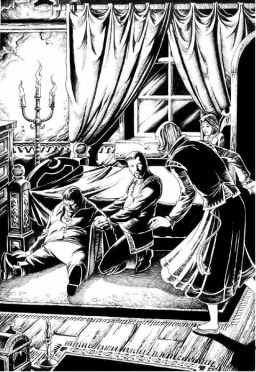 December was only our third month offering original online fiction, and once again I was very pleasantly surprised by the enthusiastic response from you, our readers. Our Black Gate Online Fiction line has quickly become one of the most popular sections of the blog.
The Top Twelve stories in December were:
The complete catalog of Black Gate Online Fiction, including stories by E.E. Knight, Gregory Bierly, Dave Gross, and others, is here. The most popular Black Gate fiction in November is here.
Art for "The Whoremaster of Pald" by Chris Pepper.
We've got plenty more fiction in the coming months, so stay tuned!