Goth Chick News: The Grass May Be Greener Over There, Because That's Where the Bodies Are Buried
Goth Chick News: The Grass May Be Greener Over There, Because That's Where the Bodies Are Buried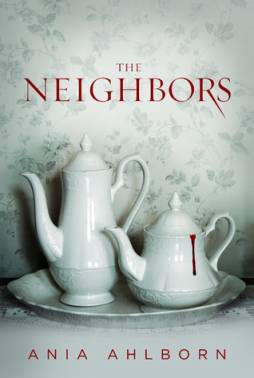 As you know from last week, we here at Goth Chick News are very busy relishing the many tasty offerings that come along with the season.
In the Midwest, haunted attractions are dominating the GroupOn offerings, temporary Halloween stores have popped up in every vacant strip mall store-front with Midnight Syndicate music wafting out of their doors and even our friends over at Gorilla Tango Burlesque have gotten into the act with their latest show Boobs of the Dead.
Ah the season… no one can resist it.
From the West Coast, we are about to be smothered under a virtual onslaught of new holiday (i.e. scary) films including Frankenweenie, V/H/S, Sinister and…you must have seen this coming, Paranormal Activity 4.
So it was only a matter of time before the East Coast weighed in.
And there it was.
I just knew the New York-based team at Wunderkind PR wouldn't let the season pass without gifting me a new horror offering, and considering this might well be the very last season ever (being it is 2012 and all), they really outdid themselves.
Instead of introducing me to a new Master of Horror, they introduced a new Mistress – and about time as well.
Ania Ahlborn, author of The Neighbors.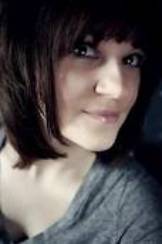 The reason it's about time is that discovering a new female, horror author is a rare find indeed, especially one who truly understand the subtlety of a good scare.
Born in Ciechanow Poland, Ms. Ahlborn has always been drawn to the darker, mysterious, and sometimes morbid sides of life.
Her earliest childhood memory is of crawling through a hole in the chain link fence that separated her family home from the large wooded cemetery next door. She apparently spent hours among the headstones, breaking up bouquets of silk flowers so that everyone had their equal share.
An author and a goth chick.  I think I might be developing a girl-crush.
Ahlborn's first novel, Seed, was self-published, but gained such a rabid cult following that she had no trouble getting Amazon Publishing to back her sophomore outing.  In July of this year, Amazon backed a completely revamped version of Seed which was released with additions, subtractions, expansions, and edits that promised to make the story tighter and more horrifying.
You can find it here in both paperback and e-book, which I have gleefully already done.
But back to The Neighbors, which lies somewhere near the intersection of Blue Velvet and Basic Instinct due to its psychological suspense and ever-mounting terror.
Andrew Morrison sacrificed everything — his childhood, his education, and the girl of his dreams—to look after his alcoholic mother. But enough is enough, and now he's determined to get out and live his life. That means trading the home he grew up in for a rented room in the house of an old childhood friend — both of which are in sorry shape.
The only thing worse than Drew's squalid new digs and sullen new roommate is the envy he feels for the house next door: a picture-perfect suburban domicile straight out of Norman Rockwell, with a couple of happy householders to match. But the better acquainted he gets with his new neighbors — especially the sweet and sexy Harlow Ward — the more he suspects unspeakable darkness beyond the white picket fence.
The Neighbors explores the idea of whether or not "the grass is greener on the other side" and appearances clearly aren't always as they seem.
Partly based on Ahlborn's fascination with serial killers and their ability to blend into tightly-knit communities, The Neighbors is a chilling look at what can potentially lie beneath the surface of classic Americana.
Under the circumstance, calling Ania Ahlborn a "breath of fresh air" is probably about as appropriate as a fit of giggles at a funeral.  So instead, let's just say she's surprising and skin-crawly and as much fun as getting the snot scared out of you at your local haunted house.
Ah, the season…
The Neighbors is set for release in November.
Have you read Seed?  What are you doing to celebrate the season?  Post a comment or drop a line to sue@blackgate.com.