Jane Lindskold gives Black Gate its First Ever Audio Interview
Jane Lindskold gives Black Gate its First Ever Audio Interview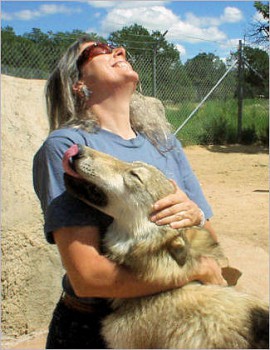 Jane Lindskold was kind enough to talk to me in her home about a month ago. We discussed wolves, TreeCat culture, enduring friendships with other writers, and of course, her writing. This is the first audio interview I've ever done, and as I've just learned from Jane, hers too. I found that rather shocking, given how eloquent she was.
The duration of this interview is approximately forty minutes, so find a good time to kick back, relax, and be edified and entertained.
Interview with Jane Lindskold
Conducted by Emily Mah, September, 2012
The link to the audio file is above. A picture of the book cover for Fire Season, which we discuss in some detail, is below.