This Week's Bargain SF & Fantasy Books at Amazon.com
This Week's Bargain SF & Fantasy Books at Amazon.com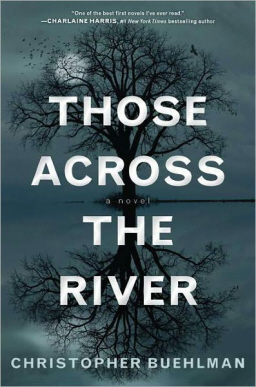 You. You've got some kind of high octane karma going.
Not feeling it? Check this out: two days ago the World Fantasy Convention announced Christopher Buehlman's debut novel, Those Across the River, had been nominated for a World Fantasy Award. And guess what's recently been remaindered at Amazon.com for just $9.98 in hardcover.
See what I mean? And that's just the tip of the iceberg. How about a copy of He Is Legend: An Anthology Celebrating Richard Matheson, edited by Christopher Conlon and containing all new stories by Stephen King, Joe Hill, Nancy Collins, and Joe Lansdale, for just $2.08 (marked down from $25.99)? Or Col Buchanan's epic fantasy, Farlander, in hardcover for $1.80 (originally $24.99)? Or the gorgeous full-color art anthology, Sci-Fi Art Now, edited by John Freeman, for just 12 bucks (was $29.99)? Or Omnitopia Dawn, the first volume of Diane Duane's new Omnitopia series, for a measly $2.92 (original price: $24.95)?
Damn, man.  You did something right in your previous life. Invented penicillin or the TV remote control or something. Sit back and enjoy the spoils.
Most books are discounted from 60% to 80%. As always, quantities on these bargain books are very limited. All are eligible for free domestic shipping on orders over $25. Many of last month's discount titles are also still available; you can see them here.