Goth Chick News: Pass Me a Prom Dress and Some Pig Blood
Goth Chick News: Pass Me a Prom Dress and Some Pig Blood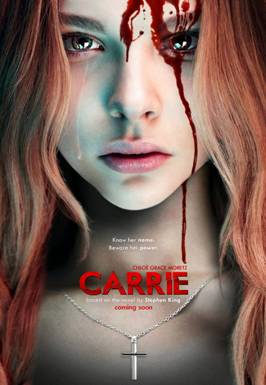 There's just no point in continuing to harp on this whole remake / reboot craze that Hollywood seems to be suffering from the last few years.
True that the lack of innovation is depressing and the originals are almost always better, but you can probably think of at least one movie that you'd be interested to see in the light of a new generation of special effects.
So with that firmly in mind, let's dust off the formalwear, order some carnations, drop by that slaughter house on the outskirts of town and once again, take Carrie White to the prom.
If you recall, the original Carrie of 1976 had Sissy Spacek in the waif-like, telekinetic, bullying-victim lead role, while Piper Laurie played her nutso, religious fanatic Mommy-dearest, Margaret.
Margaret White is, in many ways, the center of the horror classic and undoubtedly one of the most disturbing characters ever seen on screen. Associating sex and puberty with shame and sin, Mrs. White turned her tortured daughter's home into another place of torment instead of a sanctuary.
Spitting out lines like, "They're all gonna' laugh at you," and "I can see your dirty pillows," Laurie created a psycho movie mom that would make you want to spend the holidays with Joan Crawford.
Now four-time Oscar nominee Julianne Moore will attempt to top Laurie's Oscar-nominated performance; she has signed on to play Margaret White in the upcoming Carrie remake.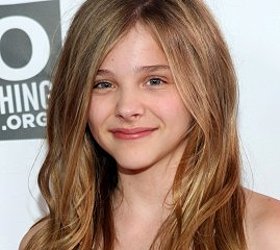 The production by Boys Don't Cry director Kimberly Peirce has already lined up 15-year-old Chloe Grace Moretz (our favorite little Kick-Ass) for the title role.
And while many horror remakes end up being little more than pale imitations of their source material, pairing Moore with Moretz – who blew the minds of scream fans and goth chicks alike with her work in Let Me In – has definitely got our attention.
And who doesn't love a 15-year-old who can describe an upcoming role in this way:
It's a modern-day retelling, not based in the '70s or anything. What I'm doing with Kim Pierce is kind of breaking down the book (by Stephen King). We're bringing a lot of the book into it and the psychology into it to really get into who she is.
Saying it would be "dark but exciting," Moretz went on to compare the new Carrie to the 2010 Natalie Portman film Black Swan.
Considering she was born in 1997, Moretz may actually know enough about the 70's to make that comment. She just finished doing the press junket for the 1972-era Dark Shadows reboot which opened last weekend and in which Moretz plays a supporting role.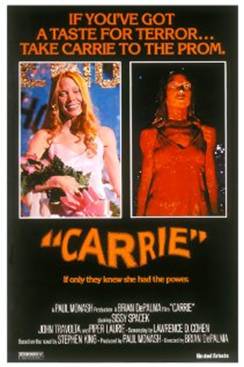 Also joining the cast is relative new-comer Gabriella Wilde (The Three Musketeers – 2011) who will play Sue Snell, the popular girl who takes pity on Carrie and was played by Amy Irving in the original film. Next to Moretz it's a little difficult to picture sexy Wilde as Carrie's teenage classmate, but Peirce is a director known to make bold choices and Carrie, after all, is supposed to look (as well as act) far younger than her years.
No word yet as to who will reprise William Katt's role as Carrie's uber-popular prom date Tommy Ross or ultimate mean-boy Billy Nolan originally played by John Travolta.
Carrie oozes into theaters on March 15, 2013.
Who do you think should flesh out the Carrie cast? And what movie would you like to see get the update-treatment? Post a comment or drop a line to sue@blackgate.com.