Zero Fantasy
Zero Fantasy
Ten thousand gallons of virtual ink have already been spent on the subject of cliché elves'n'dwarves'n'rogues'n'rangers fantasy.  But here's a few droplets that I think are worth noting.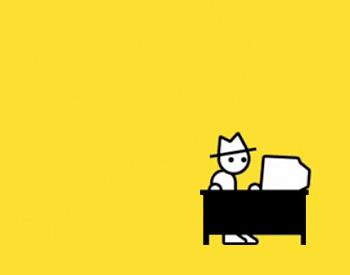 Ben "Yahtzee" Croshaw, for those not fully assimilated into the etherium of the web, is a popular reviewer of games and maker of funny videos.  He's also the author of Mogworld, which I haven't read.  Anyway, in his recent video review of the fantasy RPG Kingdoms of Amalur, he introduces a point which he expands on in the first few paragraphs of this essay.  Why does fantasy, theoretically the genre of limitless possibilities, so often fall back on the same stock elements (elves, dwarves, pseudo-Europe, fireballs, etc.)?
Now, here's the thing: I think Yahtzee is largely arguing against a historical problem, at least when it comes to books.  Gaming may be different, with Dragon Age, Skyrim, and World of Warcraft riding high on a post-Tolkien wave of their own.  But when it comes to books, I'm honestly not seeing much of the cliché elf and dwarf pie being produced.
There are certainly shared universes, whether they be roleplaying settings like Pathfinder or Eberron, or the enormous line of Black Library titles for Warhammer and Warhammer 40K, but they don't make any claims to originality of setting or trapping.  Many of those books tell great stories with memorable characters, but they do so with familiar elements and surroundings, and pretend to do more.  There's something comforting about that, actually, and I rather enjoyed the only Pathfinder novel I read.
But in the wider world of fantasy, I'm just not seeing a glut of elves and dwarves or anything that's recognizably derived from D&D.  I'm seeing Brandon Sanderson, Jim Butcher, Brent Weeks, and  Harry Conolly, James Enge and John C. Wright and Scott Lynch.  Well, okay, Enge has dragons and dwarves, but no one would mistake Morlock's world for Forgotten Realms.
Sanderson is in some ways the anointed heir of epic fantasy (given that he's the man completing the Wheel of Time), but look at what he writes: In Mistbor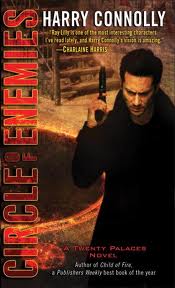 n, we've got a world deep into its own post-apocalypse, where ash falls from a red sky and mists rules the night, where superhuman warriors burn metal in their guts to gain powers ranging from improved strength to seeing the future, where the mandates of an immortal tyrant are enforced by hooded killers with spikes in place of eyes.  In The Way of Kings, we've got an entire world adapted to withstand sorcerous storms of unimaginable fury, where warriors in impenetrable armor fight with swords that cut through souls as easily as stone.
Harry Connolly, too, writes in a familiar subgenre: Urban fantasy.  But he writes it in an unfamiliar way.  After a flirtation with werewolves in the first book, he offers Wings of Air and Hunger and Claws-in-Darkness, and magic that's as enigmatic as it is dangerous.  His unique take on the supernatural never fails to surprise me.  The books are like Jim Butcher's Dresden Files only in that they offer similar joys.  Connolly's creative well seems all his own.
It is, by the way, a crying shame that Connolly's series was cancelled after the third book.  You should probably seek copies of Child of Fire, Game of Cages, and Circle of Enemies while you still have a chance.
Anyway, the upshot of it is: There's lots of great stuff being written, by writers who do let their imaginations soar in strange and dark and wonderful new worlds, unconstrained by the artificial trappings that have come before.  May their works someday find their way into poor Yahtzee's cold heart.