Hercules Coming Back to the Big Screen to Kill Lots of Stuff
Hercules Coming Back to the Big Screen to Kill Lots of Stuff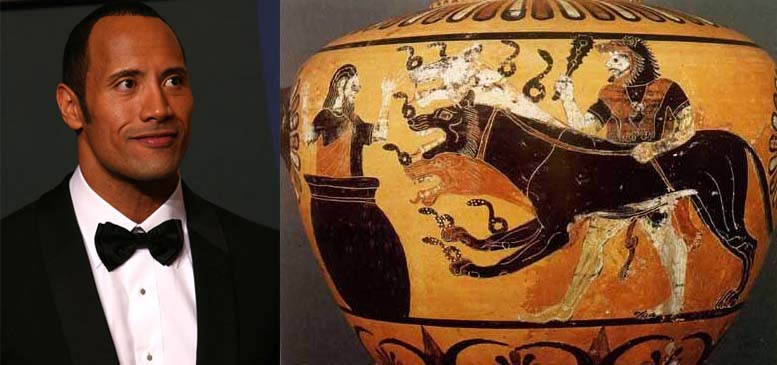 I shall be briefer today than usual, since I plan to put up another post on Black Gate this coming Friday: a review of the film John Carter [of Mars]. If I'm doing an overview of all of Edgar Rice Burroughs's Martian novels to coincide with the release of this movie over a hundred years in the making (and in development hell since the mid-1930s, I jest not) then I certainly owe my readers a review of the movie delivered on the day of its release. I've already scored my ticket for the Friday morning IMAX screening at the Howard Hughes Center, a genuine six-story screen, not one of those false ones that have popped up around the country that are only squarer and a bit taller than a regular screen.
For today I planned to write a review of one of the old Italian Hercules movies as a long-delayed follow-up to the most popular post I've ever done at Black Gate, a joking review of the 1983 Hercules starring Lou Ferrigno. But right as I was planning to explore Hercules in the Haunted World, a piece of important movie news broke, and so I'll delay my old Herc review to talk about this mythological tidbit from Tinseltown:
According to Variety, MGM is lining up a new live-action Heracles film. Ah, I mean Hercules film.
Are you excited? Allow me to temper your enthusiasm with this statement: Brett Ratner is attached to direct, and Dwayne "The Rock" Johnson to star as the demigod.
Yes, I'm dismayed as well . . . but only because of half of that statement. The first part, containing the name "Brett Ratner." I don't mind the idea of Dwayne Johnson playing Hercules one bit. I genuinely like the guy as an action movie star. He's got charm and humor, and farnbetter acting chops than most guys who are cast strictly based on brawn. Johnson has gotten mired in too many bland kiddie-oriented flicks (Tooth Fairy, last month's Journey 2: Mysterious Island), so getting him to take on a mythological heavy-weight like Hercules and beat the Hades out of creatures like the Nemean Lion, the Hydra, and three-headed Cerebus sounds like a good turn for his career.
But the Brett Ratner part . . . coming "hot" off of Tower Heist, he isn't someone who inspires confidence for the dramatic aspects of the project.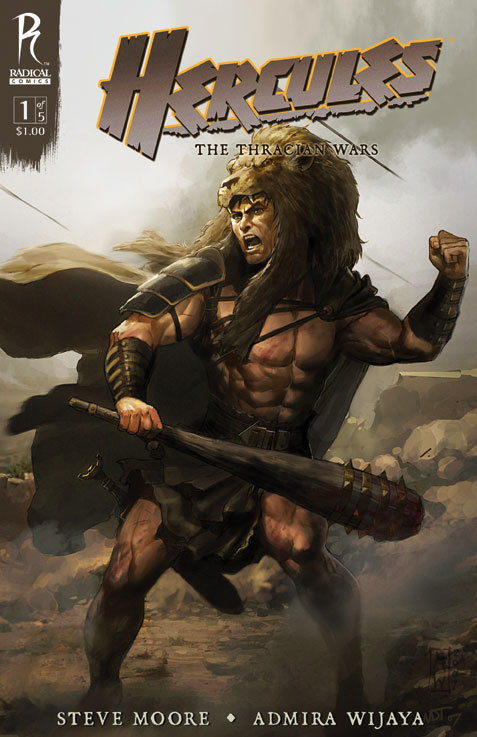 Hercules is one of the most fascinating characters of world mythology, but he rarely has gotten anything aside from very standard action adventures or light comedies on the big and small screen. Certainly, the character or Heracles who appears in Euripides's play Alcestis has never shown up at the movies. If you want to see a multifaceted view of the famous hero, take a look at Alcestis and Heracles (also by Euripides). Mind-opening dramatic material right there. Get that version of the Herc on screen, and start the Oscar campaign.
Yet MGM hired Brett Ratner, so it seems they just want some of that Clash of the Titans and Wrath of the Titans money (should the latter actually make money — and yes, I'll review that too). Ratner can handle action comedies like Rush Hour and Money Talks, and the Hannibal Lecter thriller Red Dragon is arguably the best film he's shot so far. But the rest of his canon doesn't give much hope for high-quality Hercules: The Family Man, the third and worst of the original X-Men films, Rush Hour 2, Rush Hour 3 (wow, I even forgot they made that), After the Sunset, and the recent Tower Heist. Oh, there was also the incident last year where he lost the gig directing the 84th Academy Awards Ceremony because of a very inappropriate joke regarding his opinion of rehearsals.
There is another gleam of hope here that may break through Ratner's direction: the source is Steve Moore's graphic novel Hercules: The Thracian Wars. IMDb lists this as the in-development title for the film. I haven't read the graphic novel (it's now on my "to read" list) but the description sounds enticing: Hercules is long done with his labors, but his family's death still haunts him. He whips together a Bronze Age commando team and takes on the task of making the Thracian army into a great fighting force. Sounds like a bit of The Dirty Dozen tossed in with the Greek myth, but as a departure point, I like it. Dwayne will get to kill lots and lots of people while wearing a lion skin.
If this film does move ahead, it will shoot in New Zealand (like everything else) with a 2014 release date.
I will leave you with the words of the final authority figure on the cinematic Hercules, Mystery Science Theater 3000: "You know, all these films revolve around Herc sleeping."