Goth Chick News: Taking the Week Off
Goth Chick News: Taking the Week Off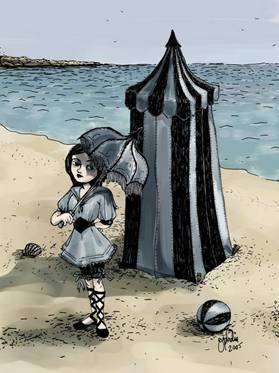 The interns are between semesters, the temperatures in Chicago are sub-zero and most important, the Boss is in Belize.
Belize…?  What's in Belize?  Anybody?
Well, no matter.  What we have here is the perfect storm of opportunity to take the week off and get ready for Goth Chick News' second busiest season besides Halloween.
Convention season.
In the coming weeks I'll be road-tripping to St. Louis to cover the 2012 Halloween Costume and Party Show, chatting up the disturbing participants of C2E2 and joining my fellow Black Gate staffers at something called Capri-con (where I'll appear incognito to see what all you Sci-Fi-er's get up to when you get together).
Until then, it's frozen blender drinks and days nights on the sand.
See you next week.
Are you hitting up any conventions this year?  If so, which ones?  Post a comment or drop a line to sue@blackgate.com.