Art of the Genre: What came first, the writer or the artist?
Art of the Genre: What came first, the writer or the artist?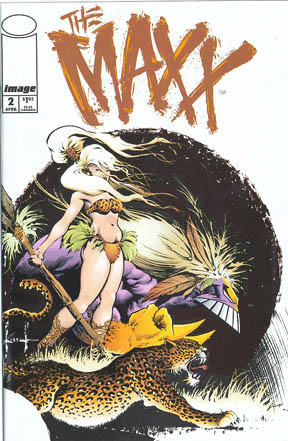 As I walked into the office today Ryan Harvey was talking Avengers with Kandi at the front desk, a figurine of Captain America in his hand and a smile on his face. Now, for any of you who don't know, Cap isn't my favorite super hero. I'm not saying I dislike Cap, but when it comes to heroes, and the Avengers in particular, my personal hero is Tony Stark, aka Iron Man.
Ryan, for his part, can't stand Iron Man, so the office is often a place of contention between the two heroes, and with this new movie coming out the debate has been taken up a notch.
Still, there's an interesting note about both heroes, and that is the depth in which people are vested in them. Comic book characters, by their very nature, should inspire people to both discuss and enjoy what lies beneath the costume even more than what happens while the person is in it.
Some might argue that comics are about the art, and there have been times when this was abundantly true, but the hard reality is that at their core it's really the story that matters. In the world of comics, everything America knows and loves about its heroes was the creation of a writer, the art involved that helped galvanize their place in our subconscious a simple technicolor window-dressing that was added later to an already solid foundation, or so I would contend.
Walking by Ryan, I lifted his Captain America figure from his hand, unceremoniously dumped it in the trash, and then went into my office to write the beginnings of a tale I hope you'll all find interesting. Now granted, I'm biased here, but since no one jumped up to storyboard this particular piece, it will have to stand on the words alone [although there are pictures… there are always pictures, because John O'Neill once told me that if you want readers for your blog you need to include lots of images because people love them… go figure.]
In the spring of 2008 my wife and I were getting ready to sell our home in Maryland for a move to Los Angeles. To accomplish this, some things simply had to go, and reading between the lines that it actually meant my stuff had to go…
Yep, my three-hundred year old Chinese pavilion door turned gaming table… gone! My office… gone! My basement gamer's den bone horse statue, folding wall hangings, and old English bookcases… gone!
The topper, however, were my twenty-three long boxes of comics. This mighty collection began in a drug store in Monticello, Indiana in 1980 with my very first comic, Avengers #194 and stretched to somewhere around 1998. It was both painful and a needed release, the boxes having become a loadstone to my existence as I'd moved them six times and had stopped reading them more than fifteen years before, the bulk having never even been opened.
Now, what do you do with so many comics? Well, in 2008 you went to eBay and started listing large lots of them. In this fashion I got to see firsthand what 'collectors' comics were really going for.
What did I find out? Well, that comics were a horrible investment, and that the few thousand dollars I spent on so many comics would have been much better served if I'd simply bought an Action Comics #1 for $6,000 in 1985 so I could have sold it in 2011 for $2.1 Million…
Nonetheless, the sales started coming in, and old school runs of Avengers, Excalibur, West Coast Avengers, New Mutants, X-men, etc went for up to $3.00 an issue in the very best of circumstances. Inside some runs there were indeed 'gems', and they would bring $20-$50, but for the most part the collection was really only valued as a bulk sale, probably to comic shops looking to hold the stock in hopes of later resale at a slight mark-up.
The above comics, however, were only a piece of my collection, the mass of it purchased during the 'comic boom' of the early 90s. In that time I was in college and was looking to become a comic's gold prospector, my intellect used to corner the market with shrewd purchases of comics certain to become so valuable I'd buy a house with their appreciated value by the time I was ready to sell.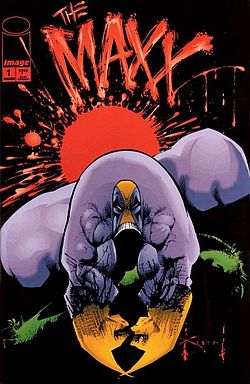 These books, for the most part, came out of a brand new comic powerhouse studio called Image! You know, now that I think about it, Image! was the perfect name for this company as that's really all they were selling.
The story, in short form, is this: Todd McFarlane, sick with his new comic power that he'd already lorded over Marvel when he got his own personal line of Spider-man comic, got together with X-Men hot commodity Jim Lee, and New Mutants/X-Force wonder-kid Rob Liefield to make a studio where they didn't have to listen to Marvel or DC, they could make their own intellectual property, AND most of all, they could write their own comics.
Okay, now that last piece is the thing that rubs me the wrong way. You see, it's hard to write… well, I should say it's hard to write well. I should know, I've been doing it since the 7th grade and I still suck 75% of the time.
These young Turks wholeheartedly believed they could do both jobs and that their stellar artistic skills [well all but Liefield] would translate into verbal gold, but I can tell you this, it didn't. With a growing talent pool of Marvel domination-escaping artists like Whilce Portacio, Marc Silvestri, Erik Larson, Jim Valentino and countless others by the end run the study was ripe with art and rotten with writing.
Still, their books rolled out into at the height of the boom, and people were going crazy with them, snatching up two, five, even fifty copies of issues 1-10 of most of the burgeoning series coming off the Image presses.
It was utter insanity, as any good boom is, and as I started listing my copies of these now twenty year-old books, I came to realize just what trash they really were. Indeed, they were nothing by eye-candy, even the 'Batman' in their closet, McFarlane's Spawn, was worth less than the paper it was printed on.
Fame is fleeting, as is artistic taste, and even as pretty as these books were in 1992 they were aged and discarded quickly when the bottom dropped out of the market. Seriously, I'll give anyone a high five if they can tell me any of Jim Lee's characters from his time at Image, or better yet, the name of his first title!? I mean, Lee was the hottest thing since the Dark Knight in comics when he defected and as I write this I have no idea what his comic was, and I OWNED IT!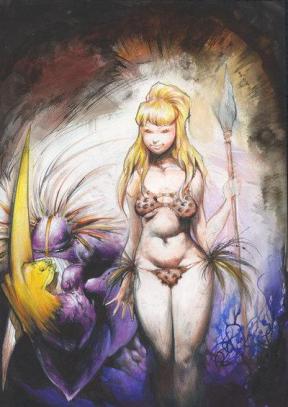 What did I get for my five boxes of Image! books? Well, thankfully a lot more than I would have figured once I saw what they were bringing on the open market.
How can this be, you might ask? Well, one reason, Sam Keith. Sam, like the rest of Image! was an artist, a mid-level artist really with a talent for making beautiful things look bad, or perhaps bad things looks beautiful… which is by far my favorite kind of art. Still, Keith knew his limitations and he accepted what he was… just an artist. So what did Sam do when he joined up with Image!? He got himself a writer, that's what, and not any writer, but the incredibly talented Alan Moore of Watchman fame to help flesh out concepts as well as William Messner-Loebs for scripting [although Moore did write the full #21 comic himself].
When fanboys and investors were scrambling for the next bikini-clad babe and rail-gun wielding Abercrombie model from the 'big guys' at Image!, Keith's odd and buck-toothed hero The Maxx was being utterly ignored on racks across the nation… that is, by everyone but me.
Now I'm not saying I'm a fortune telling genius, I mean I got suckered as much as anyone, but I did see merit in Keith's art, and how can anyone turn their nose up at Alan Moore and Messner-Loebs?
Unlike many… nay, I'll say ALL of my friends at the time, I bought every issue of The Maxx, even including the ½ issue that was order only from Wizard Magazine.
Fast forward 20 years and suddenly my horrible investment in Image! quickly became a honest profit all because of a 35 issue run that lasted from 1993-98.
What does this prove? Well, that speculating on anything is both volatile and dangerous [just ask the Dutch and their tulips] and…. AND… that writing IS important because what Keith, Messner-Loebs, and Moore did was create an extraordinary tale of a serial killer, insanity, rape and poverty that spans two worlds and is utterly captivating.
The Maxx, and Sam's vision to create it, kept Image! from being a total waste of an company [until The Walking Dead was released in 2003 when they'd at last learned they needed a writer to come up with a lasting story].
Captain America, for all his faults in my mind, still has a story, and a writer who created him, just like Iron Man. They prove, just like The Maxx, that when creative people get together they have a much better chance of doing things that people remember than when one tries to take all the glory for themselves.
So, in conclusion, if I have a point with all this, it's that covers sell books, but no matter what you can't judge a book by its cover. Artists need writers as much as writers need artists, but often times artists tend to forget that fact…