Goth Chick News: Mad Madame LaLaurie
Goth Chick News: Mad Madame LaLaurie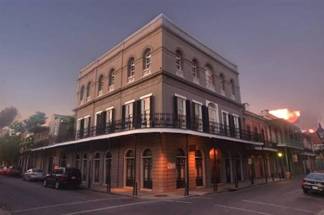 There are some ghost stories that leave an indelible impression.
I fancy myself somewhat of a connoisseur of the paranormal, and over the past couple of years I've told you about some personal experiences (both real and imagined), some that others have experienced and a few that are little more than unsubstantiated folk tales.
And as you may have noticed, reality television has become somewhat obsessed of late, with night vision broadcasts documenting ghostly activity in every episode. If it were really that easy, there would be no question that spirits, or at the very least residual haunts, are a matter of record and I'd have interviewed a few of them for you.
But every once in awhile there comes a time and place where something so disturbing has occurred that the stories of hauntings associated with it morph into anecdotes that even a hardened skeptic could make room for.
I've told you about a few of these as well, such as Gettysburg, the Tower of London and the Edinburgh catacombs. However, due to their historical notoriety, these locations have been swarmed by professional ghost hunters over the years and investigated to death (if you pardon the expression); resulting in a magnitude of evidence for your consideration, whichever side of the belief scale you happen to come down on.
Then there's the LaLaurie Mansion located in New Orleans' French Quarter. It ranks near the very top of the "give me nightmares" scale.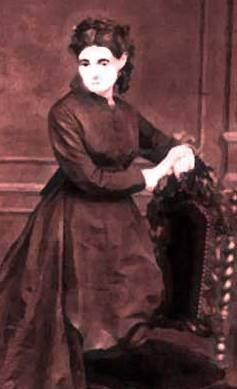 It's likely you've never heard of it unless you've traveled to New Orleans, though it has occasionally appeared on Travel Channel segments devoted to America's most haunted places.
And unless proof of a bank account sizable enough to pass as a serious buyer can be provided to the real estate agent of the moment, neither you, nor I, nor any of those cheesy TV ghost hunters will ever see inside of it, as it has never been opened to the public.
But among those who pay attention to such things, it is widely regarded as the most paranormally active location on US soil.
And with good reason.
Since my first stroll through the French Quarter, down St. Anne's, taking a left on Royal Street and stopping in front of number 1140, the enormous, block-sized house has always emitted profound creepiness, even during the day. I would have bet money that it was a for-real haunted mansion, long before I first heard the horrific tale that went along with it.
Almost all of what I'm about to tell you is documented in the local New Orleans papers of the day and rather than rewrite the historical counts from scratch, I'm including an excerpt from Stanley Clisby Arthur's 1936 book, Old New Orleans: A History of the Vieux Carré, Its Ancient and Historical Buildings:
The madame (Delphine LaLaurie; 1775-1842) grew up in the lap of luxury, and was twice widowed before she married physician Dr, Louis LaLaurie. The wealthy couple bought a three-story mansion in New Orleans' famed French Quarter and were known to throw lavish parties, even by upper class standards.

To neighbors and friends, Delphine presented herself as a congenial and caring woman, but behind the closed well-crafted doors of her opulent manor there was a sinister side to this well-bred socialite. Ms. LaLaurie was a cruel and twisted woman who delighted in creating new tortures for her stable of slaves. Legend has it one of Ms. LaLaurie's young slave girls either snagged a knot while brushing her owner's hair, or accidentally burned it with a hot curling iron. Regardless of the innocent mistake, the malicious mistress began beating and whipping the frightened 13-year-old servant, until, panic stricken, she ran out of the room. In her desperate escape to avoid the corporal punishment of an insane slave owner, the poor child jumped out of a closed window, and splattered on the street below. The incident was purportedly hushed up, but rumors started to grow about a darker side of the happy hostess.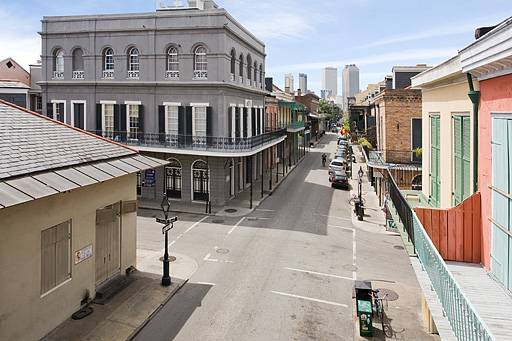 Colleagues would whisper to each other about how it seemed the LaLaurie's slaves would suddenly go missing, only to be replaced with a new unpaid laborers, and accounts of Delphine chasing and beating slaves with her horsehide whip swept through the affluent community. A few months later, a fire broke out in the kitchen of LaLaurie Mansion. As firemen arrived on the scene they were startled to discover the blaze was purposely set by a pair of slaves who were shackled to the stove. The slaves admitted to starting the inferno in hopes of being discovered.

After the flames were put out, the firemen noticed a locked door to a hidden upstairs room. Inside the attic they found no less than a dozen naked slaves – both men and women, chained to the walls, locked in dog cages and strapped on medical tables. Body parts were strewn about. Eyes torn out from their sockets, mouths sown shut and genitals had been sliced off. One man had a hole drilled into his head to expose his brain. A stick was jammed inside his cranium as if it were some sort of gruesome medical experiment.

The LaLauries were not home at the time of the fire, but word reached them, and fearing their ghoulish secrets had been uncovered, they fled, never to be seen again. In the years since these horrific incidents, there have been numerous ghost sightings and unexplained incidents at the mansion. It is said the plaintive wailing of the mutilated slaves and even the unrelenting crack of Delphine LaLaurie's whip can still be heard to this day.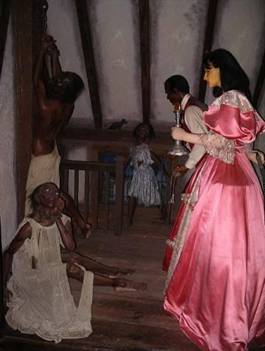 Following the fire the LaLaurie Mansion, as it was now known, stood as a burned out husk for many years. Later it would serve as a public high school, a conservatory of music, a tenement, a refuge for young delinquents, a bar, a furniture store, and a luxury apartment building.
That is until 2007 when actor Nicholas Cage bought the 10,284-square-foot property for $3.5 million, turning it back into a single residence and then promptly put it back up for sale in 2008 due to financial difficulties.
For the 180+ years since the LaLauries fled, the mansion has never stayed in the possession of one owner from very long and has left a trail of unexplained happenings in its wake. Even after finishing his renovations, Nicholas Cage admitted to never having spent the night in the house, though he wouldn't say why. He threw several lavish parties at the property, but always retired to a local hotel at the end of the evening.
I've often wondered why Hollywood had yet to discover the story of the LaLauries, or why local historians, who are plentiful in New Orleans, have not taken up the tale as a book subject. Until this year the only place to read about the mansion was as part of larger historical works or in books about haunted places.
So it was with great pleasure that I discovered Mad Madame LaLaurie by Victoria Cosner Love and Lorelei Shannon, published in February of this year. The two high-school friends vacationed in New Orleans and while there, took one of the "Haunted French Quarter" walking tours which included a stop at the LaLaurie Mansion and a recounting of the horrific tale.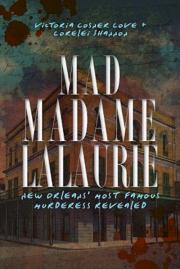 They were apparently hooked from that moment on and undertook an extensive documentation of the LaLauries, apparently uncovering some previously unpublished facts.
Finally.
I currently have a copy of Mad Madame LaLaurie on order from Amazon and a request in to the authors for an interview. I'll report back to you on both. But in the mean time, the web is fully of gruesome details of the goings on at 1140 Royal Street proving once again that the truth is often more horrific than the fiction.
As Stephen King once said, "Some places just scream…"
Have you visited a place that just creeped you out for no apparent reason or have you seen the LaLaurie Mansion in person? Post a comment or drop me a note at  sue@blackgate.com.