Goth Chick Crypt Notes: Hollywood Goes Grimm
Goth Chick Crypt Notes: Hollywood Goes Grimm
Anyone who has ever read Grimm's fairy tales knows that they are not the stuff that Disney has made of them. Shorter on happy endings than you may think ,and often fraught with enough violence to garner an "R" rating, it's a wonder it's taken Hollywood this long to discover them and mark them for a darker, CGI-laden treatment.
Being a huge fan of Grimm's fairy tales, as any self-respecting goth chick would be, I'm following several interesting offerings en route to the big screen in the coming months.
Red Riding Hood, set for release in theaters this weekend (and called Little Red Cap in the Brothers Grimm tale) puts a werewolf spin on the original tale of young girl-meets-carnivorous-canine-who-consumes-her-relatives.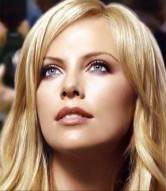 Today it has been confirmed that Charlize Theron as the Evil Queen and Viggo Mortensen as the Huntsman will join our favorite angst-y lip-biter Kristen Stewart in the lead role of Snow White and the Huntsman coming to theaters in December, 2012.
This will be KStew's first movie role following the completion of the Twilight series.
All the self-respecting movie vampires can finally feel safe again…
Directed by Rupert Sanders who will take the reins when production begins this summer, the story follows Snow White, banished by the queen, and the hunter, who becomes her mentor instead of following the queen's orders to kill her.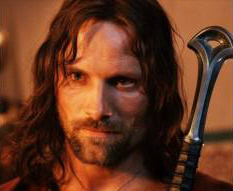 Intrigued that such a high profile project would be placed in the hands of a director I had never heard of, I did a little research on Rupert Sanders. Though his credits primarily consist of commercials, a few of them are better than some of the indy movies I've seen.
Check out his four short films here and you'll understand why I'm now extremely interested in what his take on Snow White is going to look like.
"How to Destroy Angels" and "Black Hole" are down right skin crawling. And just to warn you up front, both are very graphic and not for youngsters.
Also due in 2012 are two other versions of the Snow White story: The Brothers Grimm: Snow White and Snow and the Seven, to be shot in 3D.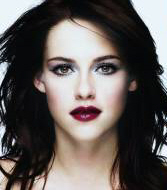 This "Grimm" storyline follows the original German tale from the 1800s, in which Snow White and the seven dwarfs battle with the Evil Queen as she destroys the kingdom. Julia Roberts is in talks to portray the Evil Queen, according to New York magazine's Vulture blog, and Natalie Portman is rumored to be sought as Snow White. It will be directed by Tarsem Singh (Immortals).
Snow and the Seven will be set in 19th-century Hong Kong with seven monks (instead of dwarfs) offering refuge to Snow White, who discovers her destiny to conquer evil. It will be directed by Francis Lawrence (I Am Legend) and Yuen Woon-ping is on board as the martial arts choreographer.
How do you feel about Hollywood rebooting these classic tales? What would you say if I told you The Wizard of Oz is next (because it's true)? Leave your comments here or drop me a line at sue@blackgate.com.