Goth Chick Crypt Notes: Hell Rises Again
Goth Chick Crypt Notes: Hell Rises Again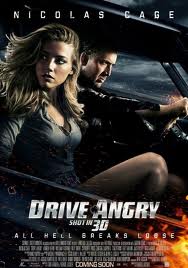 With March just around the corner there's a tiny whiff of spring in the air and here at the Black Gate offices this means attention spans are running even shorter than normal.
With the boys busy sniffing last year's Hawaiian shirts for potential (and highly unlikely) freshness, and polishing off the last of the Amber Ale to make room in the communal fridge for the MGD 64, all thoughts have turned to flip-flop and cargo shorts weather, leaving room for additional content at Blackgate.com.
Therefore, to save myself having to listen to one more chorus of "Marguerita-ville," I'm shutting myself up with the espresso machine in the underground offices of Goth Chick News.
My plan is to pass the time down here until May by bringing you one additional helping of extra gooey, pop-culture goodness each week.

By then, the mania upstairs will have passed and everyone will have settled into their summer routine doing precisely what's been done all winter, only this time with the windows open.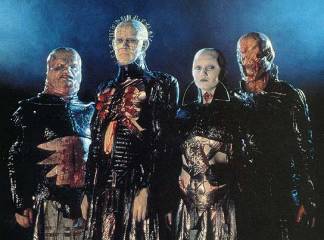 Hopefully a good stiff breeze will stop the Chicago Canine Unit from mistakenly coming by headquarters looking for corpses.
So, welcome to the first entry of "Crypt Notes."
Patrick Lussier director of the upcoming Nicolas Cage flick Drive Angry, has recently announced plans to remake Hellraiser. Teaming up again with Drive Angry's writer Todd Farmer, the two hope to bring something new to the franchise.
Since Lussier and Farmer took over Hellraiser duties back in October, the duo has been adamant that their film would not be a teen-friendly, PG-13, light horror romp.
In a new interview with Shock Till You Drop, Lussier even says, "We had the contracts changed to specifically say we were delivering an R-rated film. The treatment we turned in, it was like, if you're expecting a happy ending, stop reading now."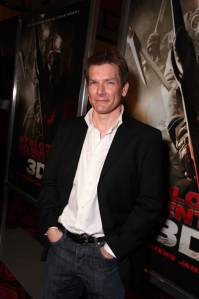 The film will not be a traditional remake following the plot of the original story but rather a "reboot" that will come at the Hellraiser universe from a new angle focusing heavily on the "world" of the Lament Configuration puzzle box.
Of course, no film bearing the Hellraiser name would be complete without Cenobites, and Lussier – while he wouldn't spill on which specific Cenobites (outside of Pinhead) will be appearing in the movie – nevertheless hinted that we will perhaps be seeing a new dimension to our favorite extradimensional beings.
"We're in the process of going through [which Cenobites we'll be featuring] right now," said the director.
"There will be a variety of them that will move and function in perhaps familiar ways, and perhaps new and exciting ways, and in ways that are unexpected."
Tentatively scheduled for an October, 2012 release, the Hellraiser reboot should arrive in theaters just in time for the Halloween season.
And speaking of Halloween, Lussier and Farmer have also signed on to remake the 1982 third Halloween installment, Halloween III.
Expect to see Michael Myers on Celebrity Rehab next season as well…